The United Negro College Fund (UNCF) has continued its partnership with Nissan North America and announced the creation of a new scholarship program for sophomore and junior students enrolled at Fisk University and Tennessee State University, two historically Black colleges and universities.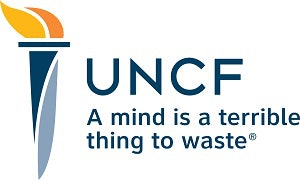 The new scholarship program, called the Nissan Scholars Program, will donate four $5,000 scholarships for two students enrolled at Fisk and two students enrolled at Tennessee State. Award recipients must be majoring in either business, computer science or engineering, according to a UNCF press release.
"Nissan is committed to enriching people's lives, and education is a major driver in helping people achieve their full potential," says Vicki Smith, senior manager of Corporate Social Responsibility at Nissan North America. "By partnering with UNCF, we are supporting Fisk and Tennessee State students as they pursue their college degrees and chart their career plans — in the auto industry or wherever their interests may lead."
Students participating in the Nissan Scholars program will also have the opportunity to work with Nissan leaders through on-campus informational meetings and summer internships.
Applications for the program are open now until Nov. 2. To learn more information about the Nissan Scholars program or apply please go to UNCF.org/Nissan.