A new study from San Francisco State University (SFSU) revealed that 25 percent of college students have experienced a significant amount of stress over the 2016 presidential election and related events.
Researchers from SFSU distributed a questionnaire to 769 college students taking an introductory psychology course two to three months after the election, according to ABC News.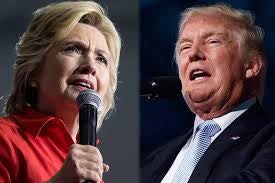 There was "widespread discontent with both candidates, the unanticipated election outcome, and heightened intergroup conflict may have heightened emotional distress following the election," the study stated.
Data collected from the questionnaire didn't explain why students with the most stress were stressed, but the researchers believed that "issues of identity and social inequality prominent in election-related rhetoric may have been particularly salient to these groups of students."
The study doesn't explain whether this type of election-related stress is different from other presidential elections, but does imply that clinicians and doctors should be aware and recognize how politics can affect a student's mental health, ABC News reported.