Dr. Cheryl Green, vice chancellor for student affairs at the University of Wisconsin (UW)-Oshkosh, has been appointed interim chancellor of University of Wisconsin-Whitewater.
Before she joined the UW-Oshkosh faculty, Green was assistant vice president for student affairs at Tennessee State University. Green has over 25 years of experience working in higher education and student affairs, and 14 years in administration.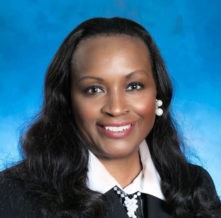 "We are fortunate to have someone with Dr. Green's considerable experience and leadership skill, who can provide an important sense of stability during this transition period," said UW system president Ray Cross.
In addition to taking on the duties as interim chancellor, Green will also be in charge of the academic and student success initiatives that support UW's high retention and graduation rates.
Green received a bachelor's in psychology from Manchester University a master's degree and Ph.D. in counseling psychology from Southern Illinois University, and has a National Incident Management System certificate from the U.S. Federal Emergency Management Institute.
The search for a new UW-Whitewater chancellor will begin in early 2019.