With the support of more than 30 Congressional co-sponsors, Sen. Brian Schatz, D-HI, and Rep. Mark Pocan, D-WI, have reintroduced the Debt-Free College Act which provides solutions to the issue of college affordability by establishing a path for students to graduate without any debt acquired from pursuing a college education.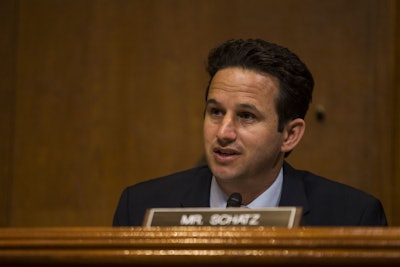 "Quality higher education is one of the surest paths to economic opportunity and financial security for young people," said Reid Setzer, director of public policy at Young Invincibles. "This bill is among the few to offer real solutions to the challenges facing America's increasingly diverse student population. By addressing the total cost of attendance and targeting aid first to those most in need, this bill attacks the systemic barriers faced by many of today's students, as well as expands tuition relief for all students and families."
More than 44 million Americans today have student loans amounting to over $1.56 trillion, according to a Young Invincibles release.
In 2016, 42 percent of Black students had student debt, compared to 34 percent of White students that accrued debt while in college. As a result, students of color tend to report college costs as a significant factor in dropping out of college. If approved, the act would help end racial and economic attainment gaps in postsecondary education through state and federal partnerships that concentrate on low-income and underrepresented students.
The legislation would also require participating states to submit a plan to achieve debt-free college for all in-state students within five years, through increased state-level grant support for tuition and fees.