A laundry list of 32 higher education interests, student organizations and science societies this week went to bat for graduate and professional students, calling on the chairs and ranking members of the Senate Committee on Health, Education, Labor and Pensions and the House Committee on Education and Labor to make graduate education a priority in reauthorization of the Higher Education Act.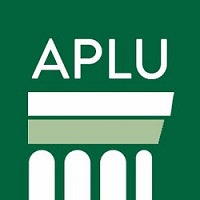 "As part of HEA, we urge Congress to retain strong graduate student loan options, including the Grad PLUS program," the organizations wrote in a letter sent Monday to the lawmakers. "We also support strengthening the programs that provide critical aid to students who are pursuing graduate education as well as programs that support expanding diversity, equity, and inclusiveness within graduate education."
Among groups singing the letter were the Association of Public and Land-grant Universities, Association of American Universities, Council of Graduate Schools, Council of Christian Colleges and Universities and the National Association of Graduate-Professional Students.
"We urge you to prioritize graduate and professional education in an HEA reauthorization bill and are eager to work with you in furtherance of that goal," the letter added. "Such progress is an important factor for our organizations' ability to support a comprehensive HEA bill."