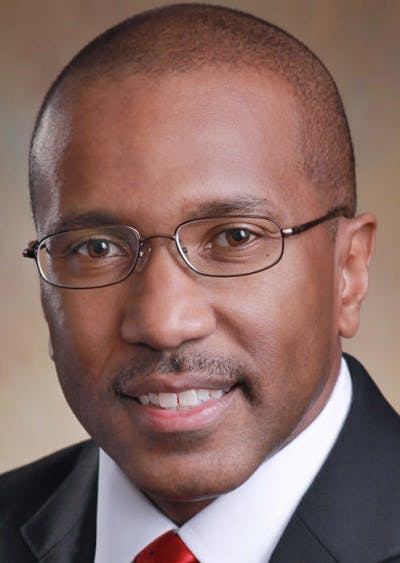 Over $5.8 million was raised at the Thurgood Marshall College Fund's (TMCF) Anniversary Awards Gala over the weekend.
Terrence Jenkins, an TMCF National Ambassador and actor, hosted the gala and launched the new fundraising initiative, the Forever Fund.
Additionally, Ally Financial Inc. presented Dr. Harry L. Williams, TMCF president and CEO, with a $1.5 million check. All the money raised from the event will go towards creating more scholarships and programs dedicated to help students from historically Black colleges and universities (HBCUs) and predominantly Black institutions (PBIs) earn internships and full-time jobs, according to TMCF.
There were over 450 HBCU students and 1,200 guests in attendance.
"Every year I am so impressed by the level of support TMCF receives from every student, individual, corporation and organization that attends and supports our mission by donating and attending our gala," said Williams. "Ally has been a tremendous partner for TMCF. With Moguls in the Making, Ally internship programs and their commitment as our gala presenting partner, I am grateful to them, and everyone who attended, and donated to help us ensure our HBCUs continue to thrive."