More than one million students default on loans each year with student loan debt reaching $1.5 trillion, according to a policy brief released by Higher Learning Advocates.
With the rise of student debt, the brief "Outcomes-Based Accountability: Holding Institutions Accountable for Successful Student Loan Repayment" recommended improvements to the current federal aid requirement system.
Each year, $120 billion in federal student aid goes through eligible higher education institutions to help students pay for college, according to the report.
The current federal requirements of cohort default rates (CDR), accreditation and financial responsibility scores are designed to hold institutions accountable.
CDR is a measurement that notes how many students default on federal student loans within three years of leaving school. Post-secondary institutions are required to maintain less than a 40% CDR for a single year or 30% for any three consecutive years to qualify for financial aid programs.
However, the research brief also found that CDR's metric system has flaws when fully assessing student loan repayment outcomes. In general, only 21 of 6,000 eligible schools failed to meet the metric. Of those institutions that failed, many still remained eligible for federal student aid, the brief noted.
To solve this issue, the introduction of the the program-level cohort repayment rate (CRR) alongside CDR was recommended, which would allow institutions and policymakers to identify programs that don't lead to successful repayment earlier. An institution must hold a CRR above 35% in order to be eligible for federal student aid.
Additionally, the brief suggested that if an institution fails to meet the CRR requirement or close to failing, an improvement plan should be established. If an institution fails to meet the requirement over the course of three years, it would lose eligibility to receive federal student aid, according to the report.
Emily Bouck West, deputy executive director at Higher Learning Advocates, said that holding institutions accountable on this program-level basis "doesn't threaten the whole institution."
For those federal student loan borrowers who entered repayment in 2010-2011 and 2011-2012, 60% of graduates had paid at least $1 of their loan principal after three years compared to 34% who had not completed their degree.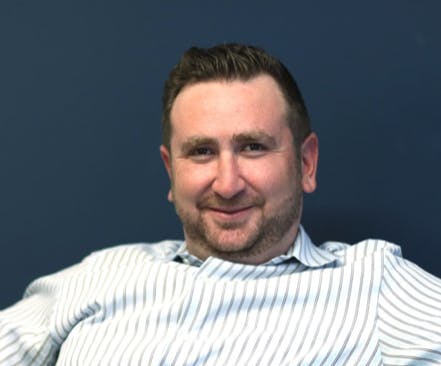 According to the report, a "successful" CDR that requires borrowers to pay $1 in principal would more "accurately represent" whether they were repaying their loans.
Michael Itzkowitz, a senior fellow of higher education at Third Way, said that the brief shows that higher education needs a more "robust" accountability system.
"While both program-level and institutional accountability have their advantages, a combination of the two methods may help mitigate the disadvantages inherent within each," he said.
Bouck West hopes that with the release of this brief, more conversations could materialize regarding student outcomes.
"This program-level focus demonstrates that there can be vast differences in outcomes between programs within an institution," she added. "I think this also ties into the conversation and the push for better data on student outcomes. A student can be in one program at an institution that has wildly different outcomes than another program within the same institution."
Sarah Wood can be reached at swood@diverseeducation.com.