The University of New Haven recently partnered with New Haven Promise to provide local Connecticut students an extended opportunity to attend college at a lower cost.
After being established almost 10 years ago, the New Haven Promise program has continued to offer scholarships to students that covers the cost of full tuition at a Connecticut public two or four-year institution. However, the additional costs of college such as textbooks and housing fees are not covered.
Students can qualify for the program if they are a resident of New Haven and attend a New Haven public school or an approved charter school within the area. Eligible students must maintain a positive disciplinary record, complete 40 hours of community service, obtain a 90% attendance record or higher and hold at least a 3.0 cumulative GPA at graduation, according to their website.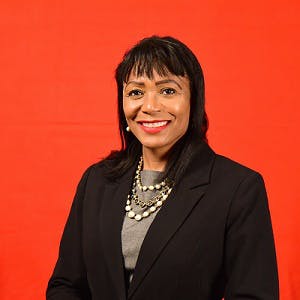 "We were very focused on strengthening the public schools through making sure that our students would work hard but would not face any financial barriers," said Dr. Patricia Melton, president of New Haven Promise.
In order to maintain the scholarship, students must hold at least a 2.0 GPA semester throughout the academic school-year.
Under the new partnership, those students who become scholars and enroll at the University of New Haven after high school will receive at least $25,000 of financial aid assistance per year, equating to a total of $100,000. Additionally, students will also receive on-campus paid employment.
"This is our community and if we can help educate students that don't necessarily have access or the ability or understanding of what it means to go to college, that's our desire, for both the high school and college success rate in New Haven," said Greg Eichhorn, vice president for enrollment and student success at the University of New Haven.
Eichhorn said he hopes that more promise students will enroll at the University of New Haven and continue to gain employment in the New Haven area once they graduate.
"If we can keep these really educated and smart students here in the community, that's a win for all of us as we develop the community," he added.
Since the start of the program, the University of New Haven has enrolled 88 scholars, which is more than any other private college or university within Connecticut.
Melton said that many students are drawn to the University of New Haven due to its regional and nationally-recognized programs in criminal justice as well as a strong engineering program.
"Many of our scholars are coming from first-generation families so they aspire to have professional careers and the University of New Haven is a great match for that," she added.
As a first-generation student himself, Eichhorn said the biggest challenge in college is not necessarily academics related, "it's where to go, how to get there, time management and self-discipline."
"I think that's what the promise will do from a mentorship standpoint," he added. "Because they are already the best and the brightest, but if we can help them, nurture them, mentor them and help them understand those little nuances whether that's a billing thing or registration. Those are big helpful things. They may be fearful to ask their friends but if we can provide that, that's where I think it's great."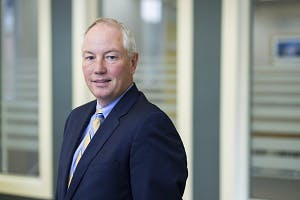 Any student in the  New Haven scholars program is eligible to take a general education courses at the University of New Haven for free  and will be able to work with a guidance counselor even if they opt not to attend the university. 
"We want them to experience as much as possible before going to college, as most of them tend to be first-generation students so that they get a better feeling of what it's like to be on a college campus," said Eichhorn. "So that when they start as a freshman or enroll in orientation that they have a leg up on other students so that they understand the various things they need to do inside and outside the classroom."
According to Melton, the two top employers within New Haven area are Yale University and Yale New Haven Hospital.
"The types of jobs certainly here in New Haven, certainly require at least an undergraduate degree if not even more," she added.
In addition to a rising number of first-generation students, many attending New Haven public schools are also low-income. According to a Connecticut State Department of Education performance report, there are 12,433 students or 57.2% within the New Haven School District who qualify for free or reduced lunch. This compares to the Connecticut state average of 38%.
"College is really important for our families, particularly our scholars, to really transition and they aspire to have a white-collared job," said Melton. "Education is important certainly for the students in our city to move into sort of the middle-class lifestyle. Having low debt is really important to that."
Sarah Wood can be reached at swood@diverseeducation.com.