A lot of students work to pay for college – more than 80% of part-time students and over 40% of full-time students, according to U.S. government data. A popular option is work-study programs, that is, jobs on campus offered as part of a financial aid package. The problem is work-study jobs often involve little professional development to help students prepare for careers. Unpaid internships frequently do, but they don't pay the bills.
What if work-study wasn't just about paying for college? What if it was a more intentional part of a student's education?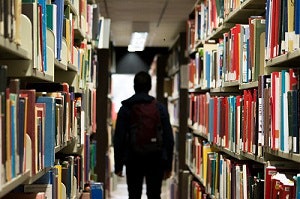 Colleges and universities are increasingly asking themselves these questions. And as a result, they have developed some innovative models to make on-campus employment a path to post-graduation jobs.
A number of schools have been engaged in this process for years.
The University of Iowa, for example, started Iowa GROW, or Iowa Guided Reflection on Work, in 2009. The program requires student employees to have guided conversations with their supervisors about how the skills they're learning at work and in the classroom can inform each other.
Northern Arizona University has partnerships with employers like the U.S. Forest Service, the Museum of Northern Arizona, America Reads and others, which provide jobs for students with federal work-study.
Five years ago, Clemson University started a program called the University Professional Internship/Co-op Program, focused on paid, on-campus internships with professional development and hands-on mentorship from university staff.
Making paid internships available on campus helps those students who might otherwise struggle to get those opportunities, said Dr. Caren Kelley-Hall, associate director of the Clemson program.
For example, some internships have GPA requirements, which Kelley-Hall said can be a barrier for first-generation students getting acquainted with the demands of college without parental guidance. Clemson's program tries to give students meaningful work experience with a focus on learning transferable skills. If it helps them pay for college, all the better.
"We aim to have something for every student," Kelley-Hall said. Clemson tries to provide internships in information technology, marketing and a lot of other different disciplines. As a part of the program, some engineering student interns even went to Haiti to work on post-earthquake infrastructure.
Under their supervisors, students aren't "running to get them coffee or file papers," Kelley-Hall said. The internships are designed with the intention of being students' "stepping stone" to jobs in the workforce.
Inspired by universities like Clemson, Bennington College has become a recent addition to the growing number of colleges and universities scrutinizing work-study. In 2017, the small Vermont liberal arts school received a grant from the Lumina Foundation to convene a group of institutions to discuss the equity and the educational potential of work-study or work-integrated learning. Following that meeting, Bennington decided to make changes to its own work-study program.
Too often, work-study is treated like it's "transactional," said Dr. Isabel Roche, interim president of Bennington College. But it shouldn't be just about the money. It should also provide students future-oriented skills, she said.
Now, Bennington's student employees – who start off working in dining, IT, the library and the gym – are paid to go to professional development workshops so they have structured opportunities to reflect on the skills they're learning at work with trained mentors. The school has also streamlined the work-study process, reducing stress by automatically assigning jobs to first-year students with work-study in their financial aid packages.
"This kind of work gives students opportunities to process and build the skills that they need in whatever career that they go into," Roche said. "I don't think we can underestimate the value of those work-ready skills…what it means to be on time, to be present, to understand and decode the culture of whatever work environment you're in, whether it's the dining hall, the library or something external."
Faith McClellan, associate dean of work-integrated learning at Bennington, said reforming work-study is a diversity and equity issue as well. Low-income students often can't afford to do unpaid internships that offer professional training, she found. But work-study – programs predominantly made up of low-income students – can ideally bridge that gap.
"Rather than reinforcing these inequalities, we were using campus employment as a way to dismantle them," McClellan said.
Both Bennington and Clemson reported higher retention rates after they tweaked campus employment models.
For other colleges and universities looking to make work-study more educational and equitable, Bennington's Roche has some "very straightforward" advice. These programs, she said, need to be "thinking about the work that students are doing on campus as learning, recognizing that work as learning, then finding real significant ways to acknowledge and recognize that, so students can benefit both during their time at that school and thereafter."
Sara Weissman can be reached at sweissman@diverseeducation.com.