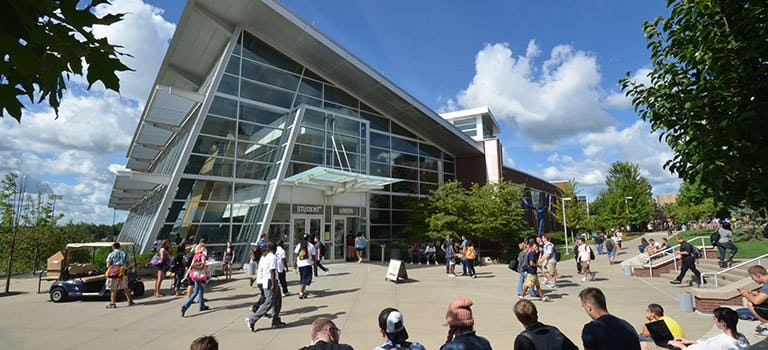 Under the Zips Affordability Scholarship, the University of Akron plans to cover the cost of tuition for local low- and moderate-income full-time students, Akron Beacon Journal reported.
To qualify, first-year students must be Pell grant-eligible and live within the six counties of Medina, Stark, Wayne, Cuyahoga, Summit and Portage.
Since the scholarship is considered "last dollar" aid, remaining fees after Pell grant and other funding assistance will be covered by the university. Beginning this fall, students can attend tuition-free for a total of eight semesters. However, they must uphold a 2.0 grade-point average, according to Akron Beacon Journal.
"With the pandemic, cost has become an even greater deterrent for many high school students in our region who are capable of success in college," said Dr. John Wiencek, executive vice president and provost at the University of Akron. "This new scholarship remedies that and opens the door to higher education for a whole new generation of students from our area."