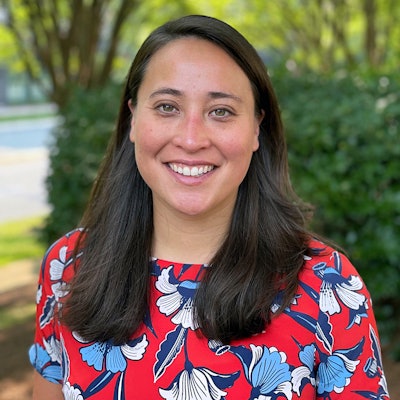 As many college application deadlines have passed this year, a new report from Common App has revealed first-year application trends through February 15, 2022 among member institutions. The report noted a 13.9% increase in first-year applicants in 2021-22 versus 2019-20. Also in the same time period, there were 17% more applicants who identify as underrepresented minorities and 21% more first-generation applicants.
Dr. Preston Magouirk, a data scientist at Common App and one of the report's authors, stressed the importance of these shifts about two years into the pandemic. With more than 900 member institutions, the Common App is a nonprofit organization working with colleges and universities across the U.S. and in 20 countries to streamline the college application process.
"We saw early on last year that there were declines in application activity in first-generation and underrepresented minority applicants," said Magouirk. "We hypothesized that this was likely closely related to the many difficulties associated with the pandemic. This season, we were hoping to see a reversal of those trends. So, it has been very heartening to see the upward trend in applicants, particularly for first-generation applicants."
Magouirk added that the rate of increase in first-generation applicants is almost double that of continuing generation applicants between 2019-20 and 2021-22.
"For me, seeing increases in the number of individuals applying, not just in application volume, is a good sign," said Adrienne Amador Oddi, vice president of strategic enrollment and communications at Queens University of Charlotte. "That's encouraging."
However, the report also found that about 56% of domestic applicants at this point in the season resided in the most affluent quintile, or top 20%, of ZIP codes nationwide. Yet there were only 6% of applicants from the bottom quintile. Magouirk noted these trends have been consistent with previous years.
"We've got a lot of work to do," said Oddi. "We should be encouraged by the steps we're making but also not complacent. There isn't an 'enough' or finish-line in this work. As I'm processing Common App's findings, this information means that I have to be even more vigilant in, for example, connecting with students who don't have access to college counselors. To be really intentional on our team."
The report additionally touched on how test-optional policies, which the pandemic pushed into widespread practice, have panned out so far. In 2021-22, only about 5% of Common App members required test scores compared to 11% in 2020-21. But like last year, there remains stark demographic differences between those who report their scores and those who do not.
Application fee waiver recipients, applicants who identify as underrepresented minorities, and first-generation applicants did not report scores as often as people who did not fall into these groups.
"There is still a very large gap between students from wealthy families or wealthy areas and students who are not," said Dr. W. Carson Byrd, senior fellow-in-residence at the University of Michigan's National Center for Institutional Diversity. "We can see this with who is reporting test scores and who is not. Perhaps families do not know that, for many institutions, they might be test-optional in admissions, but they might not be in their financial aid review process. Students whose parents went to college might know that, for example."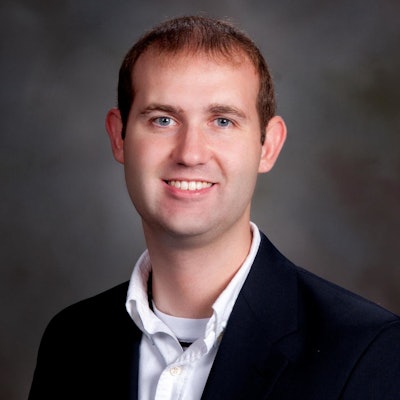 Byrd's research focuses on race and educational inequality, particularly disparities in higher education access.
Oddi added that the financial piece of this application trend's puzzle is still missing. With more applicants, will students from historically underrepresented groups get the financial aid they need to enroll if accepted?
"Just because we see more applications doesn't mean that we can make all the funding work," she said. "For us at Queens this year, we've reallocated how we're distributing financial aid because we have a significant number of students coming from lower-resourced backgrounds and realized we weren't serving them and using our aid dollars optimally."
Oddi stressed that college admissions offices need to work closely with other parts of the institution to help such students not only into but through college.
David A. Hawkins, chief education and policy officer at the National Association for College Admission Counseling (NACAC), similarly emphasized the financial component that comes next. NACAC is a membership organization of professionals focused on helping students enter postsecondary education.
"It will be interesting to see how the increases in applications translate to offers of admission and, ultimately, enrollment and persistence of underrepresented minorities and first-generation students," wrote Hawkins in an email to Diverse. "Several factors impact the next steps for these applications – especially what institutions take into consideration during the application process and available financial aid. The president's proposal discussed during the State of the Union regarding a $2,000 increase to the maximum Pell Grant would play a significant role in helping underrepresented college students get from the application phase to enrollment."
In mid-March, Common App will release another report on first-year application trends from the 2021-22 admissions cycle. Yet because most of the application deadlines among Common App members have already passed, Magouirk noted it is "very unlikely" that March's report will differ significantly from February's report.
Rebecca Kelliher can be reached at rkelliher@diverseeducation.com.