Effective immediately, Amazon hourly employees will be able to have their tuition and other select fees covered at eight City University of New York (CUNY) colleges.
City University of New York (CUNY) and Amazon have announced a partnership, giving Amazon employees access to education at eight CUNY institutions to further their career opportunities. Amazon will provide an annual benefit to cover tuition and select fees for all qualifying hourly New York City-based employees accepted into one of the eight colleges. This is a first for Amazon in New York State and the company's 180th collaboration with an education provider.
This program is part of Amazon's Career Choice program, and the collaboration is part of CUNY's Career Success Initiative designed to help New Yorkers launch and advance their careers in partnership with employers. It includes both two-year and four-year institutions and students may pursue associate and bachelor's degrees.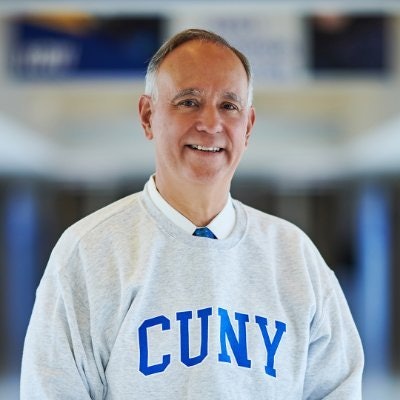 The participating colleges are Bronx Community College, Borough of Manhattan Community College, City College of New York, College of Staten Island, the CUNY School of Professional Studies, Kingsborough Community College, LaGuardia Community College and Queens College.  
CUNY has a long tradition of helping working-class New Yorkers, said CUNY Chancellor Dr. Félix V. Matos Rodriguez. He said that more than half of the participants are first-generation college students and forging partnerships with private industry helps to build a network for internships, apprenticeships, mentors and other career essentials.  
"This partnership with Amazon opened that door to potentially 30,000 workers that can either finish their education—if that journey was interrupted—or go in a new direction in their education," said Matos Rodriguez. "It's consistent with CUNY's historic DNA of social mobility and opportunity."
Matos Rodriguez said the eight colleges run the gamut in terms of available majors and academic programs. There is no restriction on major or course of study. Advisors will be available to work with the Amazon employees to match their skills and career goals with available courses of study. Knowing that many of these students will be part-time because they have full-time jobs, the schools will offer information and resources that lead to student success. He noted that there may be Amazon workers who see a position they'd like to attain in that company, but they need additional credentials to achieve that.
"The community colleges obviously provide in many cases the routes in which they can in a more immediate way see the bump in their salaries and in their possibilities," said Matos Rodriguez. "If we do a good job in providing education to those students, they're going to come back for more when the time is right for them to think about what's next."
Through its educational programming arm, Amazon employees taking part in this initiative can enroll in classes online or in person. Career Choice is part of Amazon's Upskilling pledge, for which the company has committed to providing free education and skills training to more than 300,000 employees in the U.S. by 2025.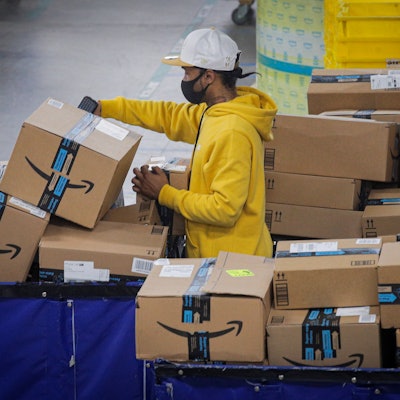 Matos Rodriguez said the eight colleges have the capacity to handle an influx of new students. In advance of this partnership, CUNY examined the availability of academic advisors so that individuals can map out their plans to avoid obstacles. For students pursuing four-year degrees, the CUNY schools will also work with them on additional scholarships so they can graduate debt free.
"We engage in these types of partnerships with employers at times of record-breaking enrollment and we've done it at times where enrollment is going down," said Matos Rodriguez. "This is particularly important as we think of ourselves as one of the fundamental structures for getting this city out of the economic malaise of the pandemic.
"CUNY is a key partner in making sure that New Yorkers have the credentials that are needed for the jobs that are out there at a time when we're trying to lower the unemployment numbers and match many of the needs that employers have," he added. "There's this talent pool ready to get the credentials they need to be able to meet those [job requirements] and hopefully be part of the recovery of our economy."
Institutions in the CUNY system have many adult learners and have developed the supports needed by such students. Many if not most CUNY students work part-time or full-time jobs, particularly at the community colleges, so the Amazon students will be at institutions adept at handling their needs, said Matos Rodriguez. He hopes this program creates a template that other companies can embrace for their employees.
"That was part of the prep work in getting ready to make the announcement and say we are ready to receive the students," said Matos Rodriguez, who said that clearly new students are expected in technology fields. He expects to see students pursuing studies in cybersecurity and logistics because that is where job demand is high.
"I have no doubt we're going to have some individuals who are also doing this for a sense of greater educational and personal fulfillment," Matos Rodriguez. "There are going to be a lot of pleasant surprises in this group. That's why it was so smart to set up a network of our colleges where you have hundreds if not thousands of degree possibilities."
Carley Graham Garcia, Head of Community Affairs at Amazon in New York said that Amazon is committed to empowering employees by providing them access to the education and training they need to grow their careers.
"We're thrilled today to be partnering with CUNY on our Career Choice program to give our employees access to pursue the education path that fits their passions," said Garcia. "Whether employees are looking to finish their bachelor's degree at CUNY or build on their foundational skills of English proficiency or GED preparation with our national partners, we're prepared to meet our employees wherever they are on their educational journey."