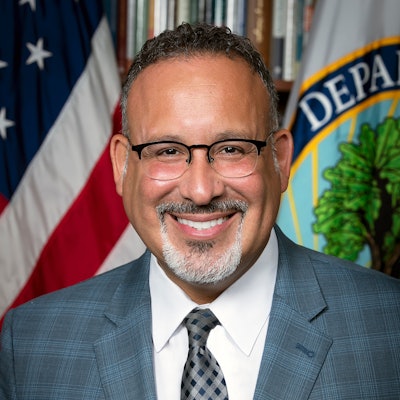 As colleges and universities move steadily toward fall 2022, many in higher education are thinking critically about how to counteract the damage done to enrollment since the COVID-19 pandemic.
"The 21st Century economy is fundamentally a knowledge economy, which is why the enrollment decline is so alarming," said U.S. Secretary of Education Dr. Miguel Cardona, who provided opening remarks at the Lumina Foundation's webinar titled, Our Nation's Enrollment Plunge: Reversing the Trend. Lumina, a private foundation working to ensure 60% of U.S. adults have a certification or credential of value by 2025, gathered scholars, policy makers, and workforce leaders together to discuss how they addressed the barriers facing students during the pandemic, and how higher education can attract and cultivate new learners.
At least one million students have not enrolled in college since fall 2020, according to the National Student Clearinghouse, a nonprofit that provides educational data and research covering 97% of all U.S. institutions. This enrollment crisis hit community colleges, minoritized, low-income, or male student populations hardest, but almost all institutions experienced severe declines two years in a row.
Cardona called these students the "missing million," and said their loss could be felt in higher education for "decades."
James Kvaal, U.S. Under Secretary for Education, said that the recent $400 increase to the Pell Grant may help those potential students who feel they cannot afford to go to college. But, he added, "the purchasing power of the Pell is about a third of what it was historically. We really need to get those Pell Grant dollars back up to bring college costs back into reach for all students."
Kvaal said many schools were able to use COVID relief funds to cancel institutional student debt, often a barrier to students being able to re-enroll or access their financial aid. Others, like San Jose City College and Evergreen Valley College in California, used some of their COVID relief funds to encourage enrollment by offering free tuition.
"We can't continue to do business the way we've always done it, we have to think differently," said Dr. Raúl Rodríguez, chancellor of the San Jose-Evergreen Community College District. "The sage on the stage lecture mode doesn't work anymore, and we have to figure out different ways to reach and engage our students. It's a lot more hands on. We're struggling with that, but we're figuring out the way forward and getting our faculty trained to think differently."
Dr. Aaron Thompson, president of the Kentucky Council on Postsecondary Education, said that in order to keep growing, institutions need to think about how they can better accommodate the needs of adult learners, including those with family responsibilities and who work full-time.
"If we're going to have a thriving economy, we have to have a thriving higher education system," said Thompson.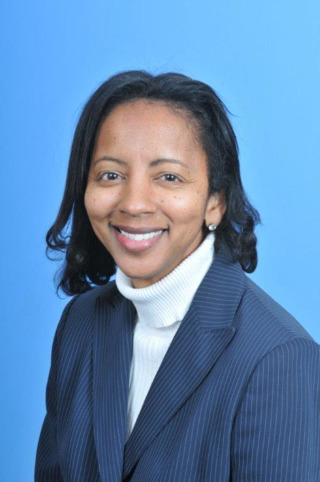 Dr. Rollinda Thomas, assistant vice chancellor for academic affairs, assessment and programs at Fayetteville State University.Dr. Rollinda Thomas, assistant vice chancellor for academic affairs, assessment and programs at Fayetteville State University (FSU) in North Carolina, said that her institution is unique, not just because it is a Historically Black College and University, but because over half of its student population are adult learners.
FSU used internal data and surveys to focus need assistance on two issues: affordability and the implementation of asynchronous scheduling. FSU is located just 10 miles from the Fort Bragg military base, so over one third of their student population has affiliation with the military, and some of their students attended class while deployed in Afghanistan.
Asynchronous scheduling helped not only those military students but those adult learners and student parents, whose schedules rotate on the needs of their family.
"The key for us was to be intentional about diversity and appealing to students who may be viewed as nontraditional learners. We try to create a sense of belonging and use data to provide the support needed to assist," said Thomas.
To help with finances, FSU joined North Carolina Promise, which stabilized tuition for in-state and out of state tuition. They created gap scholarships for emergency funds, offered free summer tuition, and used Higher Education Emergency Relief Funds (HEERF) to pay off the outstanding balances of 1,140 students.
Ryan Goertzen, vice president of maintenance workforce development with AAR, an independent service provider for commercial aviation and government markets, said AAR partners directly with institutions like Olive-Harvey College, a community college in Chicago, to create a pathway into the workforce. He said he hopes more companies will follow suit and partner with institutions.
"When you look at people of color and women, women make up 2.4% of the maintenance industry, people of color as a whole less than 10%," said Goertzen. "This is an incredible opportunity to work alongside our community college partners in creating these pathways to aerospace careers."
While it is important for institutions to pay attention to the niche needs of their students and help them address the obstacles they face, from hunger to housing, Thompson urged schools think about ways both "micro and macro" they can impact enrollment.
"When I talk to students across the nation, there's a perception that value proposition isn't important to them," said Thompson. "We have got to make that value prop more emotionally intelligent for them. It's a strategic investment in their life. We have to lay out how they can get there."
Liann Herder can be reached at [email protected].