In conversations combining research and advocacy, the subject of cancelling student debt, something that President Joe Biden spoke about on the campaign trail, was the central topic of a panel discussion held on Wednesday.
The State of Student Debt Summit, which was convened by the Student Debt Crisis Center (SDCC) examined the current state of student debt. Central to the discussions is that Black students, most specifically Black female students, are disproportionately impacted by student loan debt.
In the session "The Path to Debt Cancellation: Combining Research and Advocacy," Dr. John B. King, former U.S. Secretary of Education and candidate for governor in Maryland, said that during his time as Secretary of Education, the administration was focused on trying to improve income-driven repayment plans in the hopes it would address the student debt crisis.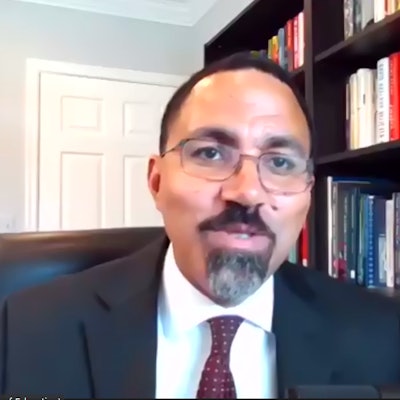 "The reality is, it hasn't," said King. "The crisis has continued to grow."
A report from The Education Trust noted that student loan debt disproportionately keeps Black borrowers from buying homes, starting businesses and even having children. King said that making higher education more accessible would be a positive for society as opposed to its current sentence to a lifetime of debt.
Those who are not in favor of cancelling student debt, often note that doing so will be detrimental to the economy. But the Summit's speakers said the opposite is true.
"This is an opportunity for us to grow our economy and to unleash the talent of folks that are trapped because they're burdened by debt," said King. 
Dr. Louise Seamster, an assistant professor at the University of Iowa, noted that Black debt has increased three-fold in 12 years.  
Dr. Charlie Eaton, an assistant professor at the University of California Merced, said research and data analysis are critical to addressing the issue of student debt. Allowing borrowers to tell their stories is also essential, he noted.  
"Three things have really been crucial for popularizing debt cancellation," said Eaton. "The first thing is that borrowers started to tell their own stories of how student debt was holding them back. The second thing is that borrower groups got researchers and also legal aid and consumer protection lawyers to be involved. Third is this loose coalition of different groups that came together in support of borrowers, and these different groups work together to build a new narrative."
Seamster and the other panelists noted that cancelling student debt, which President Biden can do with an executive order, would propel economic growth and help address racial and economic inequities. Also, cancelling student loan debt, they argue, would hit the reset button on how the nation subsidizes higher education and allow for more equitable access.
"If we invest it in public higher education institutions, they would have the resources to provide an affordable education," said King, who also advocated for increasing Pell Grants and investing in HBCUs and Hispanic Serving Institutions.
In the session "Women with Student Debt: A Trillion-Dollar Crisis," Natalia Abrams of SDCC said that women hold two-thirds of all student loan debt with Black women carrying the biggest debt load of any group.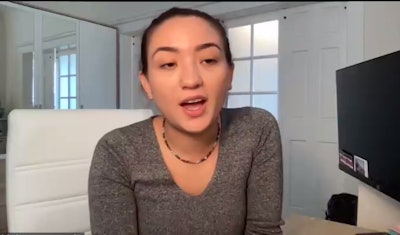 "We all know that student debt is disproportionately holding women back from financial success, from economics to stability," said Jordan Brooks of United State of Women, who called for systemic change to address racial and gender equality. "If we still continue to have the student loan debt that is holding 51% of America back, it's really debilitating women financially and emotionally and in mental health."
"We're talking to young people every single day who are saying this is their top issue, and at NextGen we're trying to advance these issues," added Kristi Johnston of NextGen America. She said women being stymied by debt further increases gender inequality.
Samantha Seng of NextGen Policy identified herself as a first-gen college student and the child of immigrants. She's faced both racial and gender bias when entering the workplace after college.
"Just because a student has graduated from college it doesn't mean that all the problems beforehand have suddenly disappeared," Seng said. "By the time we're in our careers, we are behind the ball."
Panelists said that Parent PLUS loans should also be forgiven as a part of student loan debt cancellations. 
"Pause is not policy," Abrams said, pointing to the Biden administration's decision to temporary halt repayment.  "We need real policy." 
"Now more than ever Biden needs to listen to us," said Johnston. "We really need to be putting into perspective not just the gender issue. It's a racial justice issue. It's the time that we're in right now with the pandemic, it's left economic catastrophes across the board for so many young people. Cancellation [of student loan debt] makes sense morally. 
"It would put more money in the pockets of young people to spend on different parts of their lives, and, in effect, simulating the economy."