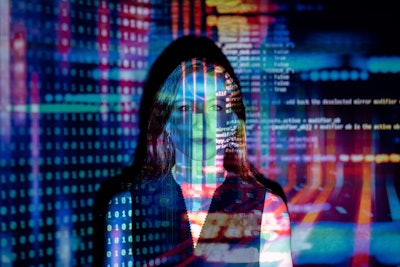 With the pandemic exacerbating a student mental health crisis and overwhelming many campus counseling centers, new tech companies have emerged to help fill resource gaps. But as colleges navigate a flood of vendors while weighing liability and cost, experts say institutions should read the fine print and see tech as a tool, not a cure-all.
"What I can say overall is that students really benefit from having another person to talk to," said Dr. Sanjay Nath, a professor of clinical psychology at Widener University. "A lot of studies show that apps like mood trackers or modules on cognitive behavioral therapy can be effective. But a lot of work shows that when a mental health professional is involved, it's better. To me, as a psychologist, the relationship is key."
The mental health technology industry overall is seeing massive growth. In 2021, funding in the mental health tech sector globally surged 139% to reach a record $5.5 billion, according to a February 2022 report from CB Insights, a company that analyzes data on venture capital and tech startups. This sector includes a range of products, from mindfulness apps to telehealth platforms.
Dr. Ben Locke is the chief clinical officer at Togetherall, a clinically managed, online community where students can connect with each other anonymously for peer support. Previously, he co-founded the Center for Collegiate Mental Health, a research network of nearly 700 college and university counseling centers that is housed at Penn State University.
"It's important to take a step back and think, what percentage of the population would not benefit from mental health support? When you ask the question that way, you'd probably say 0," said Locke. "Lots of college student mental health surveys say 40-50% of students screen positive for mental health symptoms. We know that the national average of college student populations who get mental health care is about 13-14%. That's a very big gap."
At Togetherall, licensed clinicians moderate content to escalate care when needed if someone, for instance, appears suicidal. The content moderators also watch for misinformation and bullying, which often go unchecked on social media platforms. That clinical oversight, Locke stressed, is critical.
"The crisis is more a crisis of capacity than the sudden, random appearance of mental health problems," explained Locke. "I view mental health as a both/and not an either/or. We are 100% committed to continuing to grow local treatment capacity as needed. Peer support does not entirely replace the need for treatment. That is important to acknowledge."
Dr. J.B. Robinson, interim vice president of student affairs at National University, also stressed the benefits of mental health technology to reach students, especially those who may get overlooked.
At National University, which offers mostly online degree programs, the student's average age is 33 and about 55% of students have dependents. Many work on top of their studies and caregiving.
"The reality of having time to drive to campus and spend an hour with their child to talk to a licensed mental health professional, however helpful that might be, is not a reality that exists for many of our students," said Robinson, who is also a licensed psychologist in California.
National University uses SilverCloud, a virtual mental health care platform. According to SilverCloud's website, the platform's programs include modules with quizzes and tools to learn about psychological concepts or mood monitoring. Many of the company's clients are colleges and universities.
"I would say to my higher education colleagues to not assume that because a student is gravitating towards a tech solution for mental health that it is going to be less-than," said Robinson. "It might be the only thing they are able to do—and is much better than nothing."
Nath agreed with keeping an open if cautious mind.
"The model of care we have at our colleges and in health care generally is an office door that you come knock at," said Nath. "But that leaves a lot of people out of the picture. Technology can be a bridge to get some of those marginalized groups who may have more mental health stigma to take a smaller step rather than knocking on that door right away."
However, there remain questions for some about how this rapidly growing sector is regulated.
Dr. Nicole Martinez-Martin, assistant professor of pediatrics at Stanford University's Center for Biomedical Ethics, researches the ethics of digital mental health technology, including equity and inclusion issues.
"The mechanisms for assessing whether digital mental health apps and tools are safe and effective haven't really caught up to this sector, partly because there are so many out there," said Martinez-Martin. "But also they have features that the existing regulatory frameworks weren't really formulated to address."
As an example, she pointed out that the U.S. Food and Drug Administration (FDA) assesses the safety and efficacy of medical devices. But many mental health apps do not meet the definition of medical devices and instead fall into a so-called wellness space. Martinez-Martin explained there isn't really another entity like the FDA to regulate wellness devices.
Data privacy concerns are another issue for many, she noted. Students, particularly younger ones, may not have enough informed consent when deciding to share sensitive information about themselves on a platform or in an app.
At Togetherall, Locke said that there is a firewall between the platform's anonymous content and the student's identifying information on the back-end. The licensed clinicians who moderate the platform's content only see a student's identifying information if they need to escalate care for a student in crisis.
Martinez-Martin also noted that apps or platforms may not be designed in a way that is sensitive to a range of potential users. There could be assumptions built into the app, such as that the main user is an 18-year-old. That can change how the app communicates with the user—and who gets left out.
But like Locke, the bigger point to Martinez-Martin is that mental health tech is part of a much wider picture.
"A lot of times people look to a tool to solve the whole problem, but tools are used within systems," said Martinez-Martin. "There are already a lot of inequities in mental health care. So, in designing tools, you don't want to just replicate and amplify those same inequities."
Rebecca Kelliher can be reached at diverseeducation.com.