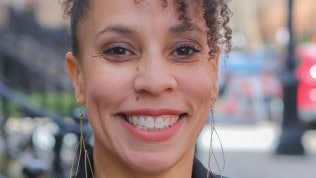 Nearly three in four students surveyed for the Fall 2021 American College Health Association National College Health Assessment reported experiencing moderate or severe psychological distress. Data from a Healthy Minds survey the same year found 34% of respondents of college students surveyed struggle with anxiety, and 41% with depression.
The surveys indicate the stress of the COVID-19 pandemic, coupled with the social isolation it forced and the lack of access to on-campus providers during remote learning, exacerbated this reality for many of today's college students.
But for Black college students in particular, the outcomes are even more bleak.
"From my perspective, we're in a crisis," says Tia Dole, executive director of the Steve Fund and a clinician of 20 years who has specialized in working with young people of color and LGBTQ youth.
"One of the things you used to hear as a clinician — even 10 years ago — was 'Black folks don't experience suicidality as much as others, Black folks don't experience eating disorders," continues Dole, who notes an alarming rise in suicide rates among young Black males. "If you add in intersectional identities like LGBTQ, then it goes up even higher."
In addition to the stress of the pandemic, which had a disproportionately negative impact on Black families who were more likely to be front-line workers, and more likely to die from the virus, Black America also bore the additional toll of racism. Black Americans had seen this before, most recently in summer 2015 with Michael Brown's death during an interaction with police in Ferguson, Mo., which prompted protests. The world watched in summer 2020, as many protests arose amidst the pandemic in response to the death of George Floyd following interactions with Minneapolis police.
Dr. William A. Smith, a professor of education, culture, and society at the University of Utah, coined the term "racial battle fatigue" to describe the ongoing stress Black people in America experience because of ongoing racism, and particularly of alleged brutality against Black people at the hands of police.
"It's a systemic race-related repetitive stress injury," Smith says in a 2021 interview with NBC News. "It's not a post-traumatic stress disorder or injury because we're not in a post-racist society. It's something we have to deal with every day."
A July 2020 study by the American Psychological Association found that 67% of Black adults report that their experiences with racism are a significant source of stress in their lives.
"Black folks have been traumatized on so many levels," says Dr. Norissa Williams, a professor of psychology and director of the Masters in Counseling programs at New York University's Steinhardt School of Culture, Education, and Human Development. "Not only is there every day racial trauma that we've had to deal with, but there is historical trauma, there is ancestral trauma, there is just trauma in this experience." Williams explains that trauma also leads to cautiousness and questioning, "Can I trust you, is this a safe space?"
"For years, we have denied what Black folks have been trying to say about the existence of racism and how power and privilege play in," she continues. "If I have issues, it's a lot of work to explain to you [how racism is impacting me] before I can even get to my issues."
Addressing emotional safety on campus
Dr. Zainab Okolo, LCMFT, who works as a strategy officer at the Lumina Foundation says, "there's a lot of tension with institutions around whether or not it's even our responsibility to touch this" mental health crisis.
Okolo says, "it is hard to [justify] how you are selling a product that engages the mind so much, and then you discover a barrier that impacts the way the mind works, and you're like, 'we can't touch this, that's not our problem."
Williams has taught at HBCUs and PWIs, and says her Black students at HBCUs were more likely to come to her informally as their professor and open up about the other things going on in their lives. There was an inherent trust, she says, because they believed she may have similar shared experiences. She says Black students see her and feel safe confiding in her.
"They think 'she will understand,'" explains Williams. "What I notice when I teach at PWIs, they're reticent to come to me, because … they're used to the institution not being helpful to them. They're used to having to navigate the institution by themselves. They're used to not going to any institution for help."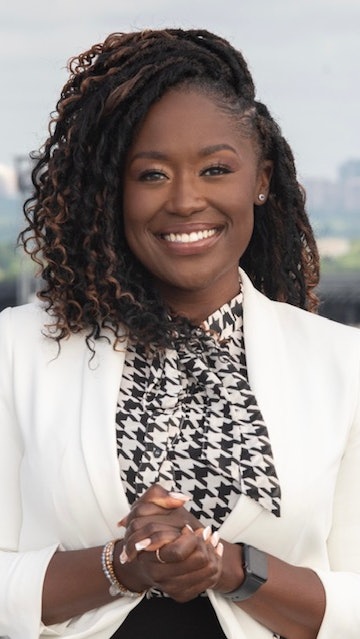 Okolo says fostering a sense of belonging and inclusion is an important first step, one that many institutions were trying to address before the COVID-19 pandemic. But she says campus culture is deeply layered and includes both curriculum and efforts to be inclusive rather than "othering students."
For many white students on PWI campuses, there is an implied sense of belonging, she says, particularly if they are legacy admissions. For Black students who are more likely to be first-generation, more likely to be low-income, and likely to be one of only a few Black students on campus, there is immense pressure around "inclusion versus assimilation and what it costs students to just be a part" of the institution, Okolo says.
"For students to feel like they're a part of campus, they have to be willing in some ways to divorce themselves from their [home] culture," says Okolo. "For some students, the campus culture and their home culture are so alike, maybe both parents went to the school, and they were born there, that there's no divorcing. But for some students — students of color, first-generation students — they almost have to betray themselves to fit in."
Once institutions tackle the sense of belonging, there remains a need to increase the number of practitioners of color on campus, as well as the culturally responsiveness of the non-Black practitioners. Okolo says institutions are grossly "underprepared to address the impact of student mental health in the middle of a two-year pandemic."
"Representation absolutely matters when engaging Black students in therapy," she says. "Counseling centers are not as racially diverse, culturally diverse as they can be."
But "beyond representation, beyond trust of the resources," Okolo suggests institutions can do more to make sure students are aware of what resources are available to them. "Awareness goes a long way in terms of engagement," she says.
"Are they even aware that they have 10 free sessions available to them through … campus insurance?"
A narrow window for solutions?
Dole says there is an increasing willingness on the part of Black families to acknowledge and seek to address mental health challenges, which is progress from even a decade ago. But Okolo says she fears the time for discussion may be narrowing. She says the pandemic has given the world a shared traumatic experience that has opened the discussion around how everyone is feeling. For example, the White House recently announced a "whole of government" approach to addressing student mental health at historically Black colleges and universities that received bomb threats in the early part of the year and opened emergency funding to the institutions in recognition of the toll racism takes on students.
"We already come from communities that have a lot of needs anyway. Mental health is a problem everywhere but ... in the Black community, it's" magnified, says Dr. Dietra Trent, the newly appointed executive director of the White House Initiative on HBCUs. "It's important for us to provide resources to our students to make sure that they have the resources they need to assist them."
Williams says most communities of color face similar stigmas around accessing mental health services. Because of the collective nature of their cultures, she says, there is a tendency to be protective of community members and prefer to address issues in-house, rather than inviting outsiders in on family business. For Black people in particular, this is complicated by a history of anti-Blackness, which permeates into healthcare as much as it does education. But Okolo says if institutions as a whole lived up to the missions and diversity statements on their websites, that would have a tremendous impact on fostering the sense of family and reducing the outsider-ness sentiments of Black students on campus.
"All students should be able to come to your campus and feel safe," she says. "If we don't consider the consumer feeling comfortable with our business and our product, the institution, we'll just see more of what we're seeing now."