Higher ed teaching and learning materials provider Lumen Learning is partnering with The Association of Public and Land-grant Universities (APLU) to develop and implement new digital courseware meant to improve student outcomes and focus on eliminating race and income as predictors of success.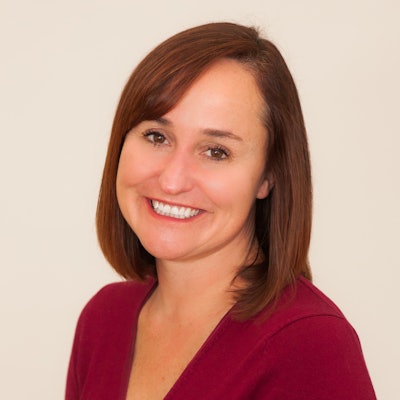 The courseware, which will be developed by Lumen, will be applied to the course, "Introduction to Statistics", a common college course that many students struggle with, said Kim Thanos, Lumen co-founder and CEO.
The courseware will be a software package of digital resources that can be implemented in an institution's learning management system, such as Canvas or Blackboard, Thanos said.
Lumen received a $5 million grant from the Bill & Melinda Gates Foundation to develop this courseware as part of a broader $65 million initiative from the foundation, Thanos said. She said that addressing issues of race and income being success predictors in the course was a complex challenge, one that APLU seemed a fitting partner for.
"A lot of it comes down to having the right tools, having the right content. But as important or even more important is how the institutions are able to make use of that and how faculty members use effective practices and change teaching practices in order to use those digital tools well," Thanos said. "And as we looked for potential partners to work with, from our experience, APLU is absolutely the leader in creating innovation with institutions and faculty members that can scale, that can create change and create impact at scale. And so the partnership allows us to come together."
She said that APLU members that are most actively involved in this are selected because they have a history of innovation and partnership with APLU, "and also because their student profile, their demographic profile matches the target population for this project, which specifically is Black, Latino/Latina, Indigenous, and low-income students."
That's what Lumen Learning and APLU are working together on by bringing those partners into the design process, into the early use pilot groups so that "we can really ensure that the project is meeting the goals and continue to evolve and improve it so that it does," said Thanos.
The institutions that are partnering with Lumen are Florida International University, Georgia State University, University of Texas Rio Grande Valley, Perimeter College, and South Texas College. And at least one more school will be added, said Dr. Karen Vignare, APLU vice president of digital transformation for student success.
The program is currently still in development and slated for pilot implementation in January 2023. The schools and APLU are currently working with Lumen on the design of the courseware. Once development is complete, the schools will be participating in the pilot for the courseware, Vignare said.
Howard University, Rockland Community College, Santa Ana College will also be involved in the courseware's development.
APLU's involvement in this project also includes assisting in the implementation and eventual wide dissemination of the courseware, Vignare said.
The organization will be "really working through this problem of if we find a tool that really helps and supports students and supports faculty so that they have more active time in the classroom, how do we move that from a pilot to a launch to a scale phase," Vignare said. "Because we are firmly convinced that we have to do a better job across and for all students at the same time."
Recent data showed that 50% of Black students were failing Intro to Statistics courses nationwide, Thanos said.
"And so, this work is specifically focused on how do we provide different tools, different learning opportunities, that address the root causes of that data point," Thanos said. She said that the content will be designed with cultural relevance in mind so that "students feel seen in the course that they're engaging with data sets, they're engaging with problems that are important to them, that relate to them and their lives."
Accounting for equity from the ground up in the development process will give this courseware an advantage, Thanos said.
"Being able to design both the platforms, so the software that will deliver this courseware and the content itself, from out of the gate with a focus on equity-centered design is a big difference, and it's something that is different than what you would usually see from learning materials," Thanos said.