The Thurgood Marshall College Fund (TMCF) has announced that celebrity host Terrence Jenkins – Terrence J – will be the host of its 35th Anniversary Awards & Fundraising Gala.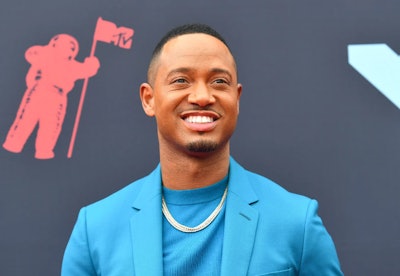 Jenkins is a graduate of a historically Black college and university (HBCU), North Carolina A&T.
"As a graduate of North Carolina A&T, it's always an honor to support the Thurgood Marshall College Fund because the work the organization does is impactful and it's helped me significantly during my career," Jenkins said.
The black-tie event will take place Oct. 1, at New York City's Marriott Marquis, with all proceeds going towards scholarships and programs for nearly 300,000 students at TMCF member-schools.
"Terrence J has served as TMCF's National Ambassador since 2018 and has been a strong advocate for our organization and the entire HBCU community," said Dr. Harry L. Williams, President and CEO of TMCF.
Jenkins – actor, executive producer, and philanthropist – is a three-time Emmy Award nominee and former host of BET's 106th & Park. He is an executive producer of "Two Distant Strangers" which won the 2021 Academy Award for Best Live Action Short Film.
In the days leading up to the gala, TMCF will host its 22nd Annual Leadership Institute Sept. 28-Oct. 1. The organization also announced that Grammy nominated singer-songwriter, Tamia will perform at the gala.