The City University of New York (CUNY) system has launched a $16 million public-private partnership to improve student career success and drive economic growth in New York City.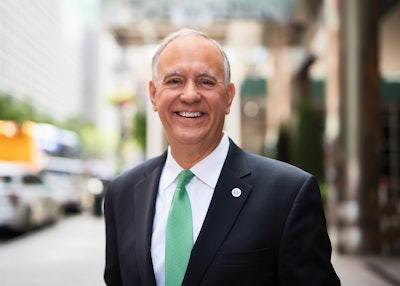 "As a CUNY alum, I know the important role this institution plays in helping New Yorkers create a better future for themselves and their families," NYC Mayor Eric Adams said. "Career preparedness comes from a mixture of education, commitment, and early exposure to workforce development — allowing students to light a path to economic mobility. By launching the CUNY Inclusive Economy Initiative, we are growing the student-to-career pipeline for CUNY students and providing early exposure to professions through skills training and quality internships."
The initiative seeks to invest public and private funds to expand industry engagement, advising, and internship opportunities for CUNY students.
"The Inclusive Economy Initiative builds on proven models for connecting students to in-demand careers and expanding the capacity of CUNY campuses to grow and sustain talent pipelines with employers across multiple fast-growing sectors — such as tech, healthcare and green jobs," said CUNY Chancellor Dr. Félix V. Matos Rodríguez. "Thanks to the leadership of Mayor Adams and the generous support of our partners, we will be able to connect even more CUNY students to paid internships, apprenticeships and jobs. Together, we are making CUNY the go-to place for all industries when they are looking to hire talent. We know it hasn't always been easy to work with a big institution like CUNY. We want to change that and our plans will make it easier for employers to access our talent. Our 2030 goal is bold, but it is crucial to help New York City recover and prosper."
CUNY also plans to relaunch its Office of Careers & Industry Partnerships, which will now be on the Chancellor's cabinet.