First-year enrollment at Virginia Military Institute (VMI) has fallen by 25% this year, The Washington Post reported.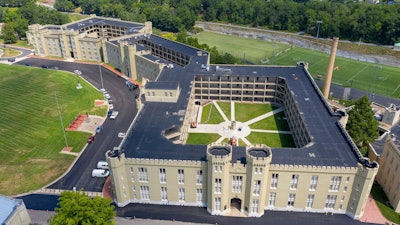 VMI, the U.S.'s oldest state-supported military college, typically enrolls approximately 500 new cadets each August. This past August, the number was 375.
VMI Superintendent retired Army Maj. Gen. Cedric T. Wins attributed the decline to factors including falling birthrates, a drop in the number of postsecondary students, a tarnished reputation, and ideological conflicts among alumni.
VMI has faced criticism and scrutiny in recent years over racism and sexism on campus. After former Virginia Gov. Ralph Northam ordered an investigation into allegations of systemic racism at VMI, some mostly older, white, and conservative alumni have fought back and denounced the school's diversity, equity, and inclusion (DEI) training efforts.
The enrollment decline has led to further in-fighting among parents, alumni, and faculty. In one Facebook group, some people blamed the push to make VMI more welcoming to women and cadets of color. VMI did not admit Black students until 1968 and women until 1997.
VMI is exploring whether to offer a similar free-tuition system to that of its competitor, The Citadel, in the next year, Wins said.