Harris-Stowe State University (HSSU) is partnering with the R. Whittington Foundation for Dress Up Suit Up to provide free business suits, scholarships, and giveaways to male high school juniors and seniors.
Students are encouraged to bring a copy of their transcripts to apply to HSSU, given that the school's admissions office w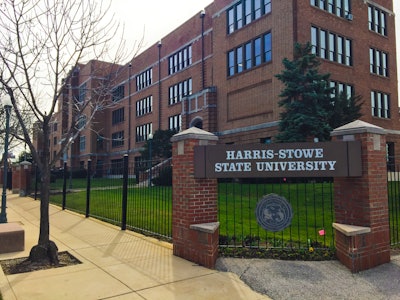 ill be giving on-site scholarships. And student attendees can also potentially receive items such as gift cards, headphones, laptops, and shoes.
"One of our main focuses at Harris-Stowe is making college accessible," said Jeff Shaw, HSSU vice president of institutional advancement. "We want to create an additional enrollment opportunity for students who just graduated from high school or who are about to graduate from high school to be able to enroll in college."
Student attendees can also be measured for suit size on-site.
"For me, it's all about the students and helping them succeed," said Rickey Whittington, founder of the foundation. "Some students may not even have access to tailored suits at this age; I didn't. So, I want to help ensure we're giving them the tools to be successful and professional attire is important."