Registered Apprenticeships—programs that combine school instruction with paid on-the-job training, allowing students to "earn while they learn" — are critical on-ramps to good jobs. 93% of students who complete their Apprenticeships are hired by the companies that they worked for, at an average starting salary of $77,000, according to the Department of Labor. And in recent years, Registered Apprenticeship (RA) programs have grown, increasing 73% since 2009 and expanding past traditional trades into areas like teaching, social work, and cybersecurity. But many of the students who could benefit the most from these opportunities are being left out: only 11% of schools that predominantly serve minorities offer Registered Apprenticeships, according to a report from the Rutgers Center for Minority Serving Institutions (CMSI).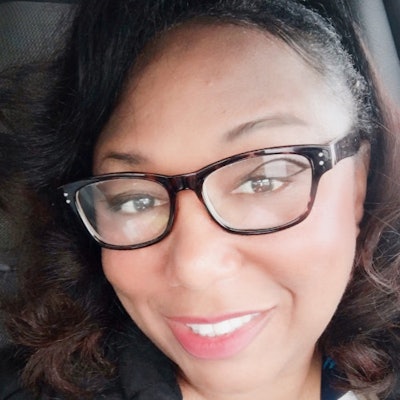 Timed to National Apprenticeship Week, the CMSI hosted a panel to spotlight minority serving institutions that have recently started Registered Apprenticeship programs and to discuss the challenges inherent in doing so, as well as the resources available to schools that want to try.
Both of the RA programs that were highlighted were directly tied to the needs of the community. For Edmonds College, an Asian American and Native American Pacific Islander Serving Institution in Lynnwood, Washington, the need was transit.
Sound Transit, the local transit authority, was planning to build a rail network from several smaller communities to Seattle and was projecting a 10,000-person labor shortage over the next two decades. It partnered with Edmonds and the City of Lynnwood to create a 10-week pre-apprenticeship program to prepare students for Registered Apprenticeships in the construction field.
In the program, students learn construction, electrical and plumbing basics, blueprint reading and drawing, math, and worksite safety. There is also instruction in job-search skills such as interviewing and resumes, and in relevant life skills, such as teamwork, stress management, and financial literacy. There is also training on diversity, equity, and inclusion, featuring modules on implicit bias, intersectionality, and micro and macro-aggressions. In line with Edmonds' commitment to "count students in," rather than out, the requirements for joining the program are meant to be as minimal as possible—students only need to be 18 years of age, no English proficiency or drug test required. And thanks to a grant from Sound Transit, tuition, normally $5,000, is waived. The first cohort graduated in fall 2021.
The needs of the community surrounding Alabama A&M University (AAMU), an HBCU, were quite different. In recent years, Alabama has been the #1 state in terms of opioid prescriptions written, with 121 per 100 people in 2016. The ravages of the opioid crisis meant that Alabama was in desperate need of social workers. With a grant from the Human Resources Services Administration, AAMU developed a master's-level social work Registered Apprenticeship program that allows social work students to work as paraprofessionals, particularly in under-served communities.
The program allows students to work on their own timelines, from one year to four. Schedules are designed to fit working students' needs, with options for evening, hybrid, and online, synchronous and asynchronous. Students also receive tuition assistance and a stipend to help with school costs.
But creating the program was not easy. It had to meet the specifications of the Alabama state apprenticeship organization, which the AAMU administrators had never dealt with before.
"We had requirements to meet that we didn't have a clue about," said Dr. Katina Lang-Lindsey, assistant professor of social work at AAMU.
There was also the challenge of educating people within the school and employers about the differences between Registered Apprenticeships and internships and getting people to think of the master's students as employees.
"We had to change our language, our ideas and thoughts," she said.
Edmonds and AAMU are both hoping to secure long-term funding for their programs from their respective state legislatures. In the meanwhile, they are looking to expand their offerings. Edmonds has formed a partnership that gives its construction students the chance to earn money building homes for the unhoused and has received a grant for a program in which Certified Nurse Assistants can apprentice in their places of employment as they become Licensed Nurse Practitioners. AAMU is hoping to offer RAs in psychology, counseling, and eventually STEM fields.
These programs stand out in light of how few MSIs offer RAs. But the panel made clear that support in starting these programs is available, both from CMSI and from Jobs for the Future's National Innovation Hub for Diversity, Equity, Inclusion, and Accessibility in Registered Apprenticeship, which sponsored the report. According to Danielle Carnes, vice president for innovation and strategic partnerships at Edmonds College, schools shouldn't let their lack of experience with these programs prevent them from trying to create them.
"It's OK if you're sitting in a spot where you don't know what you don't know," she said.
Jon Edelman can be reached at JEdelman@DiverseEducation.com.