Spelman College is partnering with Spotify for NextGen, Spotify's program to foster podcast culture and careers on campuses.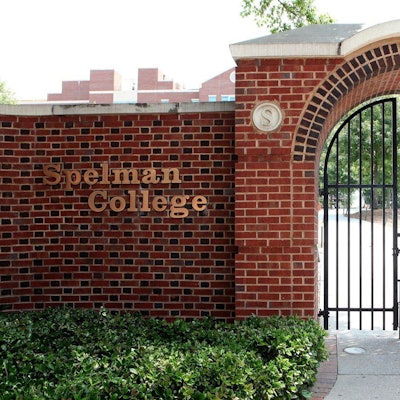 The initiative – supported by the Spotify Creator Equity Fund – will involve creation of a dedicated on-campus podcast recording space; co-creation of student-led original content; consideration for a Spotify internship program; and potential academic scholarship support.
"We look forward to collaborating with Spotify on the new NextGen programming that will be offered to help further elevate the voices and creative content of our students," said Dr. Helene Gayle, president of Spelman. "At the core of what drives the Spelman experience is our students' ability to combine their academic learning and practical experiences as pathways to career and entrepreneurial opportunities."
Starting in the spring semester, Spelman will be the first historically Black college and university (HBCU) to offer NextGen programming. The streaming company currently partners with the University of Southern California, University of Pennsylvania, and New York University for NextGen programming.