Graduate school first-time enrollment has gone up between Fall 2020 and Fall 2021, according to a new report.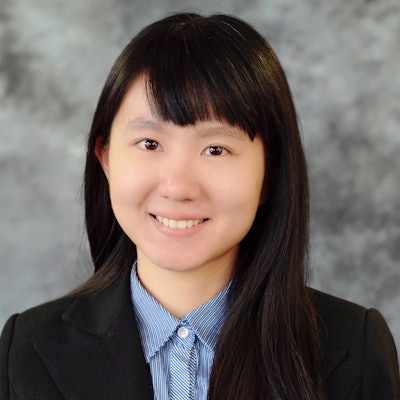 The Graduate Enrollment and Degrees (GE&D) report – released by the Council of Graduate Schools (CGS) – showed that, between Fall 2020 to Fall 2021, first-time enrollment rose by 8.9%.
According to the report, first-time enrollment in this context refers to the number of students enrolled for the first time in graduate certificate, education specialist, master's, or doctoral programs for the fall term.
Data for this report came from the 2021 CGS/GRE Survey of Graduate Enrollment and Degrees, which got useable responses from 545 colleges and universities.
CGS President Dr. Suzanne Ortega noted that the survey and subsequent report did not investigate student motivation, so CGS could only provide plausible interpretations of the data, as opposed to causal statements.
Although the data shows higher first-time enrollment rates as a whole, for strictly U.S. citizens and permanent residents – domestic students – first-time graduate enrollment in general declined by 4%.
This comes after a 12.9% increase the previous year, between Fall 2019 and Fall 2020, and five years of gradual increases. The proportion of domestic first-time enrollment had gone from 78.9% in Fall 2016 to 87.4% in Fall 2020.
"Domestic enrollment declined in eight of 11 fields of study with the largest decreases in business (-13.9%), education (-5.9%), biological and agricultural sciences (-5.1%), and public administration and services (-5.1%)," the report noted. "Increases in other fields were relatively small, including "other fields," (2.9%), health sciences (0.8%), and mathematics and computer sciences (0.3%). Finally, domestic first-time graduate enrollment declined more among men (-6.0%) than it did for women (-2.8%) between Fall 2020 and Fall 2021."
Several racial demographics domestically – including underrepresented minorities (URM) – saw declines, with first-time graduate enrollment falling 5.7% for white students, 4.5% for American Indian/Alaska Native students, 4.1% for Black/African American students, and 0.9% for Hispanic/Latinx students. Meanwhile, Asian/Pacific Islander students experienced a 3.1% increase.
"While I would say one year does not make a trend, we are concerned about the dip in the enrollment of all domestic students, but especially for racially and ethnically marginalized groups, for whom progress has already been too slow, painfully slow," Ortega said. "If we are trying to draw interferences from other data sources, we know that first-generation, lower socioeconomic background and underrepresented students are both more debt-conscious and also more inclined to want to take some time off, whether to work and pay back student loans or simply to be sure that they understand their career options as they move forward into graduate education."
Despite these observed declines, international student first-time enrollment told a different story, with the report showing that the demographic saw massive gains, 94.5%, according to the report.
"International student enrollments are rebounding, given the large decrease (-37.4%) during the COVID-19 pandemic between Fall 2019 and Fall 2020," the report wrote. "The increase in international first-time enrollment was across all fields of study. Increases were largest in fields of study with large shares of international graduate students, including engineering (123.9%), mathematics and computer sciences (193.1%), and physical and earth sciences (81.1%). These fields were particularly hard hit during the pandemic between 2019 and 2020, which probably saw many students defer admission to graduate school."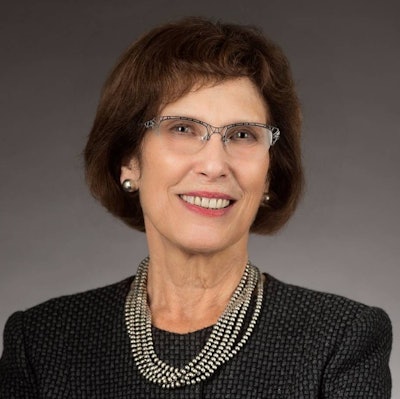 Ortega said of this overall rise: "In this instance, the increase was driven by the return of highly valued international students to enrollment in master's and Ph.D. programs, for which we are grateful and gratified as an important source of talent and diversity to our degree programs."
Part-time students also appeared to have enrolled for the first time in fewer numbers. First-time enrollment of part-time graduates experienced a 6.2% decrease between Fall 2020-2021. On the other hand, for full-time students, there was a 17.3% increase.
One possible explanation for this in the report was that it may have been due to the decrease in domestic first-time enrollment and the increase in international first-time enrollment.
"Anecdotally, we know that many URM students are enrolled in part-time programs, so I think this could also be one of the drivers of the decrease of URM students," said Dr. Enyu Zhou, CGS senior analyst and report author.
Despite the declines in domestic first-time enrollment, total graduate enrollment of domestic students rose 2.5%. And many demographics did see increases in total graduate enrollment, with total enrollment rising by 9.9% among Asian/Pacific Islanders, 6.8% among Hispanic/Latinx students, 1.9% among Black/African Americans, 0.9% among White students, and 0.7% among American Indian/Alaskan Native students.
Total graduate enrollment in its entirety went up by 4.8%, with temporary residents – mainly international students – seeing a 15.8% increase.
And although there were decreases this past year in first-time enrollment of certain demographics, the average annual change over the past five years indicates that numbers are generally trending upwards, according to the report.
From 2016 to 2021, domestic first-time enrollment went up by 3% – 8.7% for Hispanic/Latinx; 8.5% for Asian/Pacific Islanders; 3.7% for Black/African Americans; and 0.8% for American Indian/Alaska Natives.
Other findings in the report include that applications for admissions rose by 8.7%; applications for master's degree or graduate-level certificate programs rose by 8.5%; and that applications for doctoral degrees saw notable increases as well, an 8.9% rise.