The Colorado Community College System has announced transfer agreements with two historically Black colleges and universities (HBCUs): Saint Augustine's University and Texas Southern University .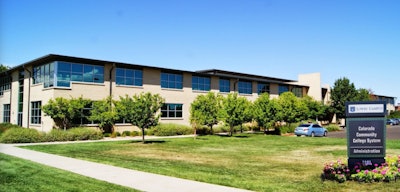 Come Fall 2023, this partnership will make SAU and TSU the only two HBCUs and first out-of-state transfer options in the community college system's Bridge to Bachelor's Degree Program, which gives new, first-time students admission to participating four-year institutions upon associate degree completion.
Program participants get access to early advising from their college of choice, academic counseling, and financial aid, while not having to face specific tests or transfer application fees.
SAU will also offer scholarships to Bridge to Bachelor's students.
This agreement also creates SAU's third national HBCU Urban Access Hub.
"I am thrilled to collaborate with Chancellor Joe Garcia and open new pathways for CCCS graduates to access opportunities offered at Saint Augustine's University," said Dr. Christine Johnson McPhail, SAU's president. "Through the creation of the SAU HBCU Access Hub at CCCS, our institutions will successfully bridge the geographical access gap and bring the HBCU experience to Colorado students."