Boston residents can get tuition-free education at six community colleges, due to the expansion of the city government's Tuition-Free Community College Plan.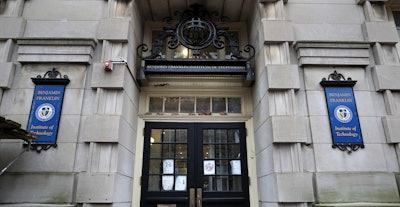 Regardless of age, income, or immigration status, they will be eligible for funding for up to three years of tuition and fees at six partner schools: Benjamin Franklin Cummings Institute of Technology, Bunker Hill Community College, Massasoit Community College, MassBay Community College, Roxbury Community College, and Urban College of Boston.
Any associate's degree or "short-term certificate program" will be eligible, but students already enrolled will not be. The plan will also pay for up to $250 a semester in related costs – textbooks and transportation – and debt up to $2,500 for those with outstanding balances at one of the six schools preventing them from re-enrolling there.
"Costs should not be a barrier to higher education," said Boston Mayor Michelle Wu in an Apr. 5 tweet.
Submission of a separate application is not needed, just the Free Application for Federal Student Aid (FAFSA). And undocumented immigrants and students with DACA status or Temporary Protected Status (TPS) will not need to complete the FAFSA to be eligible.