NBC News anchor and journalist Lester Holt will be the commencement speaker for Villanova University's Class of 2023.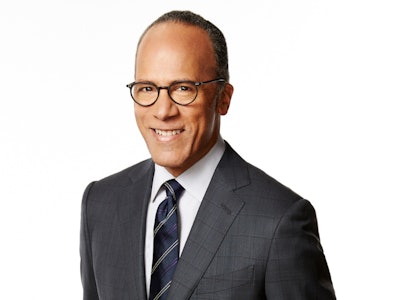 The event will take place 2:30 p.m. May 19, in Villanova Stadium. Holt will receive a Doctor of Humane Letters degree.
Holt is managing editor of the award-winning show "NBC Nightly News with Lester Holt" and anchor of "Dateline NBC." In 2019, he led the Emmy-nominated series, "Justice for All."
Holt's career in journalism spans four decades, having been anchor of the weekend editions of "NBC Nightly News" for eight years and co-anchor of "Weekend TODAY" for 12.
For his work, Holt has been thoroughly commended with accolades, including multiple Emmy Awards; a Robert F. Kennedy Journalism award; a National Press Club Fourth Estate award; the Edward R. Murrow Lifetime Achievement award; and the Walter Cronkite Award for Excellence in Journalism. In 2016, he was also on TIME's "100 Most Influential People" list and was named "Journalist of the Year" by the National Association of Black Journalists.