Delnita Evans dreams of being a dean because she wants to help underrepresented students succeed.
"I saw that people that looked like me did not matriculate. We weren't graduating," said the master's candidate in higher education student affairs at the Morgan State University School of Education & Urban Studies. "Sometimes, all a student needs is someone who looks like them to have a conversation so that they can understand that they can do this."
But she had no plans of ever running a formal study.
"I had no idea how to do research," she said. "It's not my strong suit."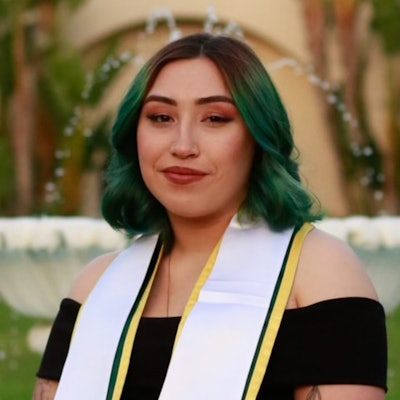 Vanessa Cerano was always curious about academic research, but she, like Evans, never saw herself actually doing any.
"I think it's because I'm a first-generation student from a low-income area," said the master's candidate in educational leadership at the California State University, Fullerton College of Education. "I didn't really have a lot of mentors growing up who were in higher ed or had any idea what research was. I never thought it was possible for someone like me."
But this spring, Evans and Cerano, along with three other first-year graduate students in higher education and student affairs from underrepresented backgrounds, presented preliminary research findings at the annual conference organized by NASPA, the leading national organization of student affairs professionals, in Boston. Cerano and Evans are MCT Scholars, part of a new program from the Dr. Melvin C. Terrell Foundation that aims to help minoritized students develop into scholar-practitioners, administrators who can also do research.
Funded by a grant from the Educational Testing Service (ETS), the world's largest private research and assessment organization, the MCT Scholars program is a two-year experience in which 10 graduate students from institutions of varying types carry out a research project on how graduate students are developing their identities in the context of today's social movements, such as Black Lives Matter, the fight for reproductive rights, and MeToo. MCT Scholars receive mentoring and professional development, as well as a stipend. The hope is that they'll finish the program with a publication on their resumes.
It's critically important for higher ed administrators to have a research background, according to Dr. Dawn Person, professor emeritus in educational leadership at Cal State Fullerton, director of the Center for Research on Educational Access and Leadership, and co-chair of the grant committee for the Foundation.
"We have to understand research because we're often the people being asked to apply it to practice," she said. "We can read a lot of literature, but we also want to be able to look at the data and be able to discern what literature best fits the environment that we're working in. If I didn't have that understanding, it would be easy for me to be misled, and to misguide others."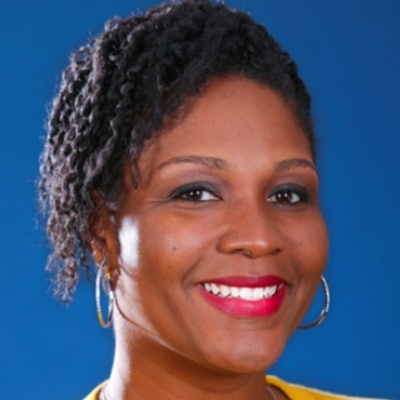 The MCT Scholars program has given Evans an inside look at the administrative side of research.
"Having that foundation of how to begin the process and get it to fruition is invaluable," she said. "I was able to complete proposals that upper administrators complete. It helped me understand what some of the administrators who are on my campus are doing and how they're doing it."
Cerano said that she benefited from showing her work at the NASPA conference.
"Seeing the work be seen and recognized made me more confident," she said. "Being a presenter was really exciting."
At the conference, the Scholars also got the chance to connect with Person and Dr. Melvin C. Terrell himself, the foundation's namesake, and chairman emeritus.
"I was almost star-struck," Evans said. "I was able to ask questions, [like] 'how did you get here?' In a professional setting, I'll be able to step into a space with confidence that I know how to address certain people in the room, just by being around Dr. Person and Dr. Terrell."
The MCT Scholars program is currently funded for a second year, during which the Scholars will deepen their research by conducting interviews and focus groups. They are hoping to publish their work in a refereed journal and to present their final findings at next year's NASPA conference. Funding beyond that is uncertain, although Person says that the foundation is actively seeking additional donors.
For now, Evans is focused on getting the most out of her time in the program.
"I'm soaking everything up like a sponge," she said. "I'm honored to be one of the first to have this experience."
Cerano said that her experience as an MCT Scholar has broadened her idea of what research is.
"There's the misconception that research is specifically scientifically based, when really it could be anything," she said. "There's qualitative and quantitative data. There are options."
It has also changed her ambitions. Cerano initially wanted to work in a campus cultural center, but now she's thinking of getting her doctorate and becoming a professor.
She is hoping to carry what she has learned as an MCT Scholar forward.
"I'm hoping that I can teach students that research is open for everybody," she said. "It's not scary."