Sponsored by







Understanding the impact of your curriculum on student learning is an important aspect of any program review process. It requires that faculty members have an in-depth understanding of their curriculum, the learning outcomes, and the student population. In this webinar, Dr. Michael Porter of Alabama A&M will discuss:

His process for exploring student learning within their business program
The types of data that he finds useful
How the program organizes itself to act upon the data that they collect
Following Dr. Porter's discussion of student learning, Dr. Javarro Russell of ETS will discuss how ETS' higher education assessment division is working with institutions to understand student attainment of critical learning outcomes within their major fields of study.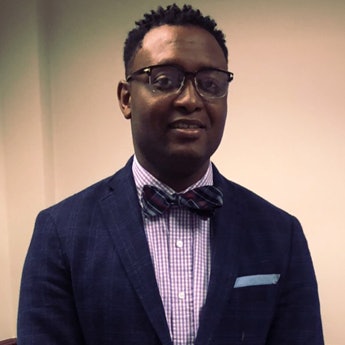 Dr. Michael Porter
Director of Accreditation & Continuous Improvement,
Alabama A&M University-College of Business & Public Affairs
Dr. Michael Porter has more than ten years of experience working in higher education. Having worked at an accrediting body where he was directly responsible for drafting standards and overseeing continuous improvement initiatives in several colleges and universities, Dr. Porter has significant expertise in accreditation and augmenting institutional excellence. Throughout his career, Dr. Porter has had a strong emphasis on student success, accountability, and the types of strategic initiatives that colleges and universities establish to enable greater levels of student achievement. In his current role as Director of Accreditation & Continuous Improvement at Alabama A&M University-College of Business & Public Affairs, Dr. Porter is responsible for leading and managing all of the college's accreditation activities as well as overseeing its assessment systems and student success efforts. He is a graduate of Florida International University where he earned a doctorate in Higher Education. He has also earned graduate degrees in Public Policy and Management from the University of York in England.
Dr. Javarro Russell,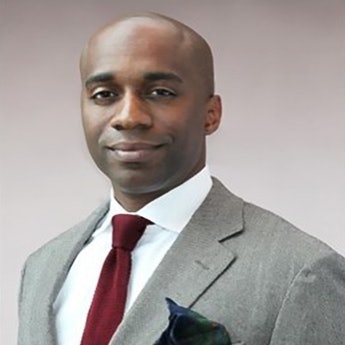 Senior Assessment Strategist,
ETS
Dr. Javarro Russell assists institutions in identifying solutions to assessing and measuring student learning outcomes on their campuses. Dr. Russell has a background in consulting on measurement and assessment design issues in higher education, and specializes in identifying effective ways of reporting assessment results to audiences with varying levels of expertise in assessment and measurement. Prior to joining ETS, Dr. Russell served as an operational psychometrician for the National Board of Medical Examiners, where he led scoring activities for medical licensure, certification and in-training exams. His responsibilities included consulting with medical education stakeholders on issues related to psychometrics, measurement and assessment. He also worked on the development of both high-stakes and low-stakes assessments in medical education. Dr. Russell obtained his doctorate in assessment and measurement from James Madison University.

TAKEAWAYS

In this informative webinar, participants will:
Discover how to use assessment data to obtain a more in-depth understanding of the impact of your curriculum on student learning
Learn how educators at Alabama A&M leverage data to inform their program review process
Understand how ETS' higher education assessment division works with institutions to understand student attainment of critical learning outcomes
Price: Complimentary