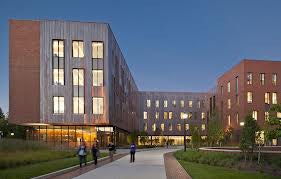 HARTFORD, Conn. ― State lawmakers are expected to hear testimony this week on a bill that attempts to strengthen sexual assault policies on Connecticut college campuses and the way schools report sex assaults involving students and employees.
The proposed legislation comes in the wake of a federal lawsuit that claims the University of Connecticut reacted to reports of sexual assaults on its main campus in Storrs with deliberate indifference or worse, an allegation UConn denies.
The General Assembly's higher education committee has scheduled a public hearing for Tuesday on the legislation, which includes more reporting requirements for schools. It also requires more information be provided to victims about their rights. Additionally, victims would have the option to report an assault to the institution anonymously.
Schools would also have to create trained sexual assault response teams by Jan. 1. Colleges and universities must enter into an agreement with at least one community-based sexual assault crisis center and create a partnership with that center.
Lawmakers also want schools to provide them with copies of recent sexual assault policies, details about the number and types of sexual assault and intimate partner awareness programs available and the number of reported incidences of sexual violence, among other information.
The lawsuit against UConn was filed by four women in November and amended in December to add a fifth plaintiff. It alleges discrimination based on gender and retaliation in violation of Title IX, which guarantees equal educational opportunities to students at schools that receive federal funds. It seeks unspecified monetary damages and changes in university policies.
Richard Orr, UConn's general counsel, has said the university strongly denies it acted with deliberate indifference to any of the plaintiffs.
"That is the basic legal claim underlying each plaintiff's allegation and the university vigorously disputes that claim," he said this month.
In November, four women who say they were sexually assaulted as UConn students appeared before the legislature's higher education and public safety committees. They told state lawmakers how they were further traumatized by the school's lack of support and called on the university to change its approach to sexual violence.
The legislative committees have since been reviewing sexual assault prevention and response procedures at other Connecticut colleges and universities.