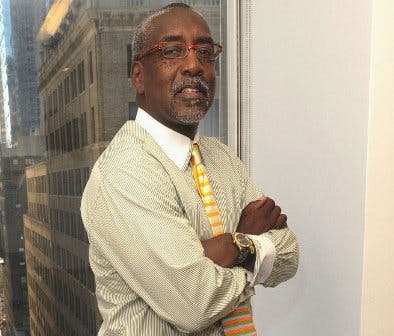 An ambitious new social media venture hoping there's money to be made by enhancing public access to news and information about and to supporters of Historically Black Colleges and Universities (HBCUs) is set for launch Monday.
The Washington-based HBCUX Network, backed principally by two former veteran executives of Black Entertainment Network (BET), the cable television channel, say they hope their social media venture will be able to distinguish itself enough to be considered a valued complement to the growing cast of social media sites courting HBCU audiences.
HBCUX, which plans to be accessible via Facebook, Instagram and Twitter with six to eight hours of programming a day starting Monday, plans to make its debut from the campus of Norfolk State University in the Tidewater area of Virginia.
"We're not trying to compete," said Curtis Symonds, president and chief executive officer of HBCUX. "We're just trying to become another voice."
Symonds is very familiar with the landscape, having worked as a BET marketing executive for more than a decade.
"We want some fresh stuff, original programming," said Symonds, acknowledging the real-time, live nature of social media interaction. "There is so much history that has not been told," he said.
"I want to educate the middle-class Black kid on the value of these institutions," said Symonds, who grew up on the campus of Central State University where his mother taught for 40 years and his father worked in the university's maintenance shop for 50 years.
Symonds, interviewed by phone this week, said HBCUX plans to "crawl before we walk," in building its envisioned 10 channel network offering a broad range of programming aimed at enlightening and entertaining.
He said the network plans to start with six to eight hours of programming it hopes will carry it until this fall by which time it hopes to have more institutions and programs in its camp. The social media network plans to pay for itself and small staff through ad sales and subscriptions of $3.99 a month. For that, once the network is fully operations, subscribers will get five of its proposed 10 channels at no charge.
Symonds said he is already in discussions with more than a dozen institutions about programming ideas for HBCUX. He said he has an agreement with ESPN, the cable television sports channel, to receive and carry its HBCU sports programming through HBCUX channels.
"Any effort to use digital tools and social media tools connected on line is a good thing," said Neil Foote, social media expert and principal lecturer at the Mayborn School of Journalism at the University of North Texas.
Foote said the HBCUX idea sounds like a "potentially viable model for its time" but cautioned it "faces competition" from big social media players like Instagram, Snapchat and Facebook, among others.
"They have to convince college students to drop Facebook or Instagram or integrate their tools into theirs," said Foote, who more than a decade ago helped create BlackAmericaWeb.com, the umbrella operation whose centerpiece is radio personality Tom Joyner.
Foote said the new venture "has to be mobile friendly on every platform available" since the majority of young people using social media are using mobile phones to access social media. In addition, he said, carving such a niche as HBCUs means the network's viability will hinge on whether its offerings are "compelling … so different that it's worth paying the fees."
Symonds, who began work nearly three years ago on his HBCU channel idea with cohort Clint Evans is confident they have the will to meet the challenges ahead, he said. In addition to carefully launching, he said his years in the communications business constitute a vast network of contacts to work with in developing partnership that will help his idea stay afloat.
"I think I've got the mindset and the crew to get this done," said Symonds. "We're not scared of the challenge."
According to the Pew Research Internet Project, as of September 2013, some 73 percent of Internet users use social media networking sites such as Facebook, Twitter, Instagram and others.
Pew's widely respected research found 78 percent of the women it surveyed and 69 percent of the men said they use social media. Among that group some 90 percent said they were between ages 18 and 29.
Nearly half the internet users who identified themselves as social media users were 65 years of age or older.
The survey's look at use by education level found no less than 69 percent and no more than 75 percent of internet users also were involved in using social media network regardless of their educational attainment.
The Pew survey was based on interviews conducted via cell phone or landline discussions in English and Spanish with 5,112 internet users, the Pew report said. The survey had a margin of error of plus or minus 1.6 percent.