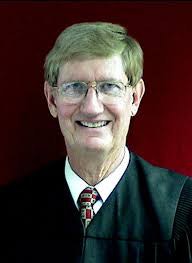 U.S. District Judge J. Phil Gilbert said that Southern Illinois University had made all the reasonable accommodations that Patrick Novak and his psychologist requested.A University of Maryland Eastern Shore professor who was terminated after refusing to undergo a mental health evaluation has lost another round in his suit alleging disability-based discrimination.
The 4th Circuit U.S. Court of Appeals held that UMES offered valid non-discriminatory reasons to request the psychiatric evaluation and later to fire Dr. Leon Coursey based on "a plethora of complaints" from students and faculty colleagues about erratic and inappropriate behavior and violent outbursts.
Coursey joined UMES in 1972 as athletic director and an assistant professor of physical education, according to the decision. He was promoted in 1973 to associate professor and in 2001 to full professor.
In 2004, several female students complained about inappropriate sexual comments, belittlement of students in class, arbitrary grading and favoritism. An internal investigation led to a reprimand and mandatory sexual harassment training.
Three years later, faculty members complained about Coursey's "erratic and unprofessional behavior, including being overly aggressive with colleagues and disparaging them, often in the presence of students." They also reported his violations of university travel, class coverage and grading policies.
More student complaints followed. After the department chair summarized their concerns in a memo, a faculty member "overheard Coursey ranting and yelling at his students, telling them 'I am the highest ranking professor on this campus and no one can touch me.'"
In 2009, the university removed Coursey from campus and suspended him with pay,
During the ensuing investigation, Coursey filed a grievance alleging that he had been suspended without cause and had been denied information about the complaints. A grievance board concluded that the university had violated procedures in the suspension and investigation and recommended lifting the suspension and resumption of his regular duties.
The president then requested the mental evaluation, which Coursey refused to undergo.
After being charged with professional misconduct, incompetence and insubordination, he appealed to a faculty review panel. It concluded that his refusal to submit to a "fitness for duty" evaluation was insubordination and misconduct, and recommended termination.
After termination in 2010, Coursey sued UMES under the Americans with Disabilities Act and Rehabilitation Act and also alleged retaliatory wrongful discharge.
A lower court judge dismissed the case without trial.
In upholding that decision, the appeals court said, "A university is in the business of educating students. As such, it is essential that its faculty members be able to fulfill that role.
"Coursey's position as a full professor required that he instruct, supervise and interact with students and faculty in a professional and non-threatening manner," the decision continued. "Given the plethora of complaints about Coursey's violent outbursts, erratic and inappropriate behavior, as well as his disregard for university policies, the university has shown that it had valid concerns about Coursey's ability to perform his duties."
The president had authority to lift the suspension and "was acting within her discretion in seeking more information before doing so," the court said.
As for the disability-related wrongful discharge claim, the court said Coursey never alleged that he actually has a disability or proved that UMES regarded him as disabled.
And even if the university knew that he had filed an EEOC complaint before termination, it had "solid non-discriminatory and non-pretextual reasons" to fire him, the court held.
Student loses suit
An ex-student at the City University of New York's Sophie Davis School of Biomedical Education has lost a race discrimination suit based on his dismissal from a dual degree program.
U.S. District Judge Allyne Ross found insufficient evidence to support Title VI claims by Karif Patterson, who is African-American.
In 2006, Patterson enrolled in the seven-year program combining undergraduate education with the first two years of medical school, according to the decision. After five years, students receive a bachelor's degree and can transfer to a cooperating medical school to earn an M.D. after two more years.
In his first year, Patterson initially failed two courses but passed them on a second try. In academic year 2007-08, he failed four courses, the decision said.
Under program policy, he was placed on a "prescription year" for academic year 2008-09 to retake, pass or otherwise successfully complete the requirements of the four failed courses. During the spring semester of his prescription year, however, he failed one of them again. The program then dismissed him, but he won reinstatement on appeal.
In spring 2012, he failed Introduction to Clinical Medicine. In unsuccessfully appealing, he argued that he should get the same opportunity to demonstrate his knowledge of the material that four students had received the previous year after failing the same cardiopulmonary unit. Two were African-American, one Asian American and one White.
The Student Academic Progress Committee recommended he receive a bachelor's degree but not be approved to transfer to medical school or be sponsored to take the national medical licensing examination. He then signed a "waiver of advancement to medical school" but said he was "forced to do so," the decision said.
The suit alleged that by denying him the opportunity to retake the cardiopulmonary unit exam, the program treated him differently from a White student with a lower score who'd received that chance the previous year. He sought reinstatement and damages.
In throwing out the case, Ross ruled that Patterson "cannot demonstrate that he was treated differently from similarly situated students who are not members of his protected class.
"His claim rests solely on the allegation that students who failed the cardiopulmonary reassessment in the prior year were given an additional chance to receive a passing grade by answering essay questions, while he did not receive that opportunity," Ross said. "Yet it is undisputed that, of the four students who were granted an additional opportunity to pass the exam, two were African-American."
Ross also said Patterson's allegations of a "hostile environment" based on alleged incidents when he ran for and served as student government president were insufficient to demonstrate disparate treatment.
Southern Illinois U. wins
A former doctoral student with post-traumatic stress disorder who failed part of his prelims four times isn't entitled to pursue a disability discrimination case against Southern Illinois University, a federal judge has ruled.
The university had made all the reasonable accommodations that Patrick Novak and his psychologist requested, U.S. District Judge J. Phil Gilbert said, and faculty members who graded the exam had presented valid content-based reasons for failing him.
According to the decision, Novak was diagnosed with PTSD before enrolling at SIU as an undergraduate in 2001 and received requested accommodations throughout his undergraduate career. He was later admitted to its Ph.D. program in the Department of Curriculum and Instruction.
In 2008, he took and passed Day 1 of the required prelims, receiving the extra time he requested. In 2009, he failed Days 2 and 3 but passed Day 2 on a retake. In 2010 and 2011 he failed Day 3 for the third and fourth times.
Novak met with members of his committee before the department terminated him from the program. He accepted the department's offer to transform his doctoral studies into a master's degree on condition that the credits would no longer be available to apply toward a doctorate.
Citing the Americans with Disabilities Act and Rehabilitation Act, he sued SIU and several faculty members, contending that the professors wrongfully used his PTSD in evaluating his work and applied higher standards to him than to non-disabled students.
Gilbert found an insufficient basis for the suit.
Although some SIU faculty "were mildly or more seriously disturbed by some of their contacts with Novak or may have been unfair to him on occasion, that evidence is not tied to his PTSD," the judge wrote. "On the contrary, the evidence shows that SIU provided every reasonable accommodation requested, bent over backward to give him opportunities and assistance beyond that required by department policy to pass his prelims and gave him failing marks based on the content and substance of his exam responses."
He also said a jury couldn't reasonably conclude that Novak was qualified to stay in the Ph.D. program. Passage of the prelims is a legitimate and essential part of the program and there was no proof that requirement "weeds out disabled students."