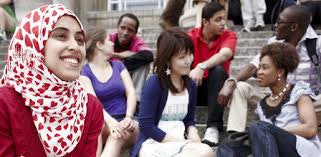 HBCUs have a rich heritage of educating generations of political, business and scientific leaders from Africa and Asia and developing partnerships with institutions overseas. For decades, many historically Black colleges also played a critical role in overseas development work.
But these days many HBCUs lag behind predominantly White institutions in international engagement. ­They are less likely to attract foreign students or send their own students abroad. Many are hobbled by weak finances and insufficient personnel. Some do not even have international student offices.
But given the consensus that producing college graduates who are competitive and possess the requisite skills to succeed in a global marketplace is critical, there is growing concern that HBCUs, which award 22 percent of bachelor's degrees to Black students, are being left behind.
Thus many HBCUs are scrambling to build relationships abroad in an effort to recruit more international students, strengthen foreign student and faculty exchange programs, and explore partnership opportunities abroad.
For most, it's no easy task. Marybeth Gasman, a professor of higher education at the University of Pennsylvania, says 58 percent of HBCUs offer study abroad programs.
She says many students do not appear to avail themselves of study abroad opportunities, and money may often be a barrier, particularly for students from low-income households. Gasman says the combination of limited financial resources of both the students and many of the colleges impedes efforts to sell the program to students.
Dr. Richard Igwike, interim dean of the College of Business at Dillard University located in New Orleans, which nearly tripled its international student enrollment in the last two years, says the cost of these programs gives many of his students pause.
Igwike says nine Dillard students participated in study abroad programs last year. Of those students, six went to Ghana. He says that, in addition to paying their regular semester tuition and fees, these students have to cough up an additional $3,000 to cover the expense of traveling to the West African nation and staying there for a few weeks. Igwike notes the university is exploring the option of building this cost into students' financial aid loan applications.
Schools' challenges
But financial challenges are not just limited to students.
Recently, the American Council on Education conducted a study examining factors that "enhance and impede the internationalization process at HBCUs." The study, which was funded by a grant from the U.S. Department of Education, looked at seven HBCUs — Howard, Dillard, Tuskegee, Lincoln University (Missouri), North Carolina A&T, Savannah State and Virginia State.
"The most important finding was that all of these schools are lacking the resources to do a complete internationalization, including recruiting and developing partnerships," says Bradley Farnsworth, assistant vice president of ACE's Center for Internationalization and Global Engagement. "We saw roadblocks in terms of human and financial resources."
Gailda Davis, associate director of ACE's Inclusive Excellence Group, says during the study the schools were challenged to find ways to creatively maximize their meager resources, such as using faculty and students who have participated in study abroad programs to help sell its importance to the entire campus.
Both Davis and Farnsworth point out that challenges to internationalization are not purely an HBCU issue. They say that many middle-tier colleges that do not have access to large research or endowment dollars also struggle in this area.
Still, Davis says there's a strong interest in international engagement by HBCU leaders, including presidents and provosts. Adds Farnsworth, "Part of this is students are coming to campuses with higher expectations of getting a global education. As the American society and economy become more international, students are having higher expectations. If HBCUs are going to be successful, they have to make some of these changes."
Dr. Beverly Wade Hogan, president of Tougaloo College, agrees that heightened international engagement is important to the viability and competitiveness of her college, a private school in Mississippi with an enrollment of less than 1,000.
"It's been a slower process than we would want," she says, adding that only 1 or 2 percent of her students are international.
But Hogan and her team have been stepping up their interest. Early in July she was one of eight HBCU presidents who visited China as part of an effort to strengthen ties with peer institutions there. On the trip, the presidents explored strategies for strengthening relationships. The Chinese government is offering 1,000 scholarships to HBCU students for study abroad programs in China. On the trip, the college leaders also began laying the groundwork for criteria for implementing the initiative and, ultimately, distributing the scholarships.
Lezli Baskerville, president and CEO of the National Association for Equal Opportunity in Higher Education, an umbrella organization of HBCUs, says that, while all the colleges recognize the importance of intensifying international engagement, they span the spectrum.
"Some are doing exceptionally well" and some are lagging behind, she says.
Success stories
Spelman is often cited as a school that has taken major strides in recent years. It launched the Spelman Going Global! Initiative about five years ago. In the last four years it has seen the number of its students who participate in study abroad programs double, rising from 218 during the 2011-12 school year to 433 this past school year.
During this same period the number of countries visited by students participating in the program spiked from 22 to 43. Spelman's international student enrollment remains miniscule but has also doubled in recent years.
Between 2011 and 2014, Spelman established 15 new partnerships with institutions in Europe, Africa, Asia and South America, according to Dr. 'Dimeji Togunde, associate provost for global education and a professor of international studies at Spelman.
"We live in an interconnected global society. We want to ensure we can produce graduates who can live and work in cultures that are different from theirs and who can be global leaders," says Togunde, who also oversees Spelman's Gordon-Zeto Center for Global Education, which was founded in 2011 to boost international engagement at the college.
Togunde says the school's internationalization effort has been enhanced by a $17 million gift to fund its global initiatives. The money helps provide partial but substantial scholarships for study abroad programs.
"This is [funding] for travel abroad and recruitment," he says. "And it also helps pay for faculty traveling abroad."
Howard, a research university, is even more invested in overseas work.
In just the last two years, more than 300 Howard University students have been engaged in student exchange and study abroad opportunities in more than 70 countries, according to Dr. Anthony Wutoh, dean of the College of Pharmacy and assistant provost for international programs. He says the number is steadily increasing and will continue to rise as a result of other programs, including partnerships in China.
In addition, Wutoh says, Howard students and faculty have teamed up with universities and some nonprofits, including the Clinton Foundation, to work on HIV/AIDS initiatives and development projects in several countries, including Kenya, South Africa and Nigeria.
He says the international study body increased from 4.6 percent the previous year to 5.2 percent.
"It is important to Howard University that we provide exceptional educational opportunities to all students," Wutoh says by email. "In addition to providing the opportunity for American students to learn, advance and lead, international students also deserve the same quality education.
"A diverse and globally rich student population increases the opportunity for student engagement, philosophical diversity and discussion, and important international perspectives in various areas," he continues. "This is evidenced by recent agreements with Brazil and China to educate a large number of their students. Agreements with other countries are also in development or discussion."
But as HBCUs go, Spelman and Howard remain among the few exceptions.
"Colleges and universities across the U.S. are making a concerted effort to be proactive and intentional in making sure their students are not only able to compete with and work with their international counterparts," Gasman says in an article she co-wrote with doctoral student Felecia Commodore for the online site HBCU Lifestyle. "HBCUs are not exempt. It is important for HBCUs to take seriously the task of creating students that are global citizens."