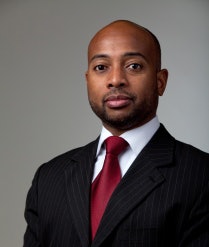 In an effort to improve the educational outcomes for boys and young men of color, a group of well-known education professors released a report yesterday, outlining a series of state and federal policy recommendations aimed at addressing the issue.
The report, "Advancing the Success of Boys and Men of Color in Education: Recommendation for Policymakers," is authored by a group of male scholars who run research centers at their respective institutions that focus on researching the educational experiences of boys and men of color.
The joint report, which includes 15 policy recommendations, calls for "increasing the utilization of data, partnerships, training and evaluation" while suggesting that Pre-K through 12 schools and postsecondary institutions develop equity plans to improve the outcome disparities for boys and men of color.
The scholars — who represent both public and private historically Black colleges and universities and predominantly White institutions — have also called for the implementation of professional development structures to better train educators to effectively work with boys of color, and a data tracking system and scorecard to help identify Pre-K through 12 schools with disproportionately high suspension and special education placement rates and low participation in gifted education and other accelerated education programs.
"I think it's pretty exciting," says Dr. J. Luke Wood, a report co-author who serves as the co-director of the Minority Male Community College Collaborative (M2C3) at San Diego State University. "Through this collaboration, we wanted to provide policymakers and other thought leaders with important information to improve education outcomes for males of color."
The 17-page report comes on the heels of the Obama administration's ambitious My Brother's Keeper initiative, which was launched earlier this year to address persistent opportunity gaps faced by boys and young men of color and ensure that all young people can reach their full potential.
And though Obama has largely been praised for his effort in publicly addressing the real challenges that young men of color face, he has also been criticized within private circles, for not consulting enough with the nation's top experts who have long spent time researching and analyzing the very obstacles that young men of color face.
The scholars say that their recommendations are aimed at working collaboratively with the White House to address the crisis.
"Throughout the educational pipeline, too many males of color are not performing optimally. The United States just cannot continue to ignore the consistent challenges and pitfalls that males of color experience throughout their schooling," says Dr. James L. Moore III, a co-author of the report and the director of the Todd Anthony Bell National Resource Center on the African American Male at The Ohio State University. "My colleagues and I are very committed to the My Brother's Keeper initiative. We also stand ready to serve as a resource for the Obama administration and public and private foundations."
Moore, who is also a Distinguished Professor of Urban Education and an associate provost in the Office of Diversity and Inclusion at OSU, says that the national conversation focused on males of color is long overdue.
"This is the genius of a consortium," says Wood, who is also an associate professor of Community College Leadership at San Diego State. He says that the scholars decided to collaborate after several of them participated in a recent panel discussion sponsored by the Educational Testing Service (ETS) that focused specifically on the plight of Black males. "We wanted to make a positive contribution and really offer suggestions."
Dr. Jerlando F. L. Jackson, the Vilas Distinguished Professor of Higher Education Educational Leadership and Policy Analysis at the University of Wisconsin-Madison, has been engaged in research on Black males for years in his capacity as director and chief research scientist for the Wisconsin's Equity and Inclusion Laboratory (WeiLAB), headquartered at the university.
For the third consecutive year, he will chair the International Colloquium on Black Males in Education, scheduled to take place at Morehouse College from October 1-4.
"I appreciate this effort of male scholars of color inserting our voices, based on our empirical research, to help shape the national discourse surrounding very important challenges for males of color in education," says Jackson. "As a group of researchers who have had a long commitment to addressing the experiences of males of color in education, we feel it very important to find ways to assist the current efforts of policy makers focused on making a difference."
To read the report, click here: http://www.morehouse.edu/centers/mri/pdf/FINAL-POLICY-REPORT-9-1-14.pdf
Jamal Watson can be reached at jwatson1@diverseeducation.com. You can follow him on Twitter @jamalericwatson.