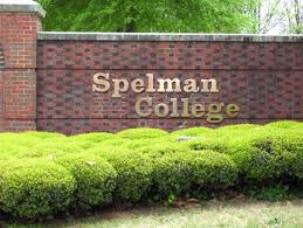 Spelman College has decided to suspend a prestigious professorship funded in part by Bill and Camille Cosby indefinitely amid allegations of sexual assault.
According to the Atlanta-Journal Constitution, a spokeswoman for the college confirmed the reports Sunday.
"The William and Camille Olivia Hanks Cosby Endowed Professorship was established to bring positive attention and accomplished visiting scholars to Spelman College in order to enhance our intellectual, cultural and creative life," a school spokeswoman said. "The current context prevents us from continuing to meet these objectives fully. Consequently, we will suspend the program until such time that the original goals can again be met."
College officials have said they will not comment further on the issue.
Spelman College's decision follows Cosby's resignation as a member of the board of trustees at Temple University and as an honorary co-chair of the University of Massachusetts earlier this month.
Other colleges have followed suit and have stopped their affiliations with Cosby.
High Point University in North Carolina removed Cosby from its national board of advisors and the Berklee School of Music stopped granting a scholarship in Cosby's name, according to the Atlanta-Journal Constitution.
Author, playwright, Spellman aluma and former Cosby Chair Pearl Cleage agreed with Spellman's decision.
"In light of the current accusations against Mr. Cosby, it's appropriate to suspend the chair while the college reevaluates the relationship with Mr. Cosby, moving forward," Cleage told the Atlanta-Journal Constitution.
Some Spelman students have spoken out against Cosby with the hashtag #NotMyFather, referring to Cosby's role in the "Cosby Show."
The Cosby Show's spinoff, "A Different World," was groundbreaking for its focus on a fictional historically Black college and has been credited with increased interest in HBCUs.
Over the years, Cosby has made considerable donations to Spellman, including the largest donation ever made to an HBCU in 1987.
More recently, model Beverly Johnson has come forward with her own allegations against Cosby, saying that he drugged her during a "Cosby Show" audition.
According to the Atlanta-Journal Constitution, while Cosby has remained silent concerning the sexual allegations against him, he did make a statement addressing Black media.
"Let me say this," Cosby told the New York Post. "I only expect the black media to uphold the standards of excellence in journalism and when you do that you have to go in with a neutral mind."