WASHINGTON — Historically Black college and university (HBCU) leaders have long expressed concerns about how the proposed college ratings system will impact their institutions. The President's Board of Advisors (PBA) on HBCUs met to discuss the ratings system and other issues at the NASA headquarters Wednesday.
The meeting location — the NASA Headquarters — underscored the PBA's goal of furthering connections with governmental agencies that will lead to new partnerships, as well as better opportunities for students and graduates of HBCUs in STEM careers.
Ted Mitchell, undersecretary of education, spoke at the meeting to reassure those in attendance that the college ratings system would take the unique mission of HBCUs into account.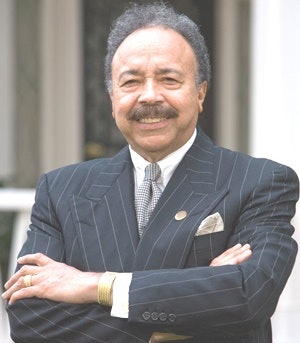 Dr. William R. Harvey, chairman of the President's Board of Advisors on HBCUs, wants the group to be consulted when there are major policy changes."As we go about the building the rating system, I think you've heard us say before that we do not want to create perverse incentives, nor do we want to create outcomes that are negative or pernicious for any set of institutions," Mitchell said.
The college ratings system, announced December 19, is still light on details, which has not lessened the PBA's concerns about the matter. "This is a work in progress," Mitchell acknowledged.
Mitchell said that the goal of the ratings system is to measure like institutions against like institutions, and to design appropriate "groupings" for different types of colleges. "We want to make sure that we are not measuring community colleges against four-year liberal arts colleges. That would make little sense," he said. Still, he said that it was not yet clear how groupings would be determined.
Some present at the meeting suggested that groupings might be determined by the number of Pell Grant recipients at a given institution.
Too often, said Dr. William R. Harvey, chairman of the PBA, the advisory board is not consulted with regards to major policy changes. In his Chairman's Report, he pointed to historic changes in Parent PLUS loans and Pell Grants as moments when HBCUs were blindsided and damaged by policies that were too hastily implemented.
HBCUs are estimated to have lost over $150 million when parents were no longer eligible for Parent PLUS loans due to tougher credit screenings in 2012. That loss was significant for some already cash-strapped HBCUs — and perhaps even more devastating for the students who were forced to drop out of school.
Harvey said that even President Obama's new free community college initiative could negatively impact HBCUs, should it be implemented without considering the needs of HBCUs. According to Harvey, some HBCU presidents believe the initiative could be a "death knell" for HBCUs.
"The presidents who have called me have said that a better investment might be to increase the amount of funds available for Pell," Harvey said.
Despite past miscommunications on policy changes, Harvey praised Mitchell's and Secretary of Education Arne Duncan for being "open and forthcoming" about the proposed college ratings system.
"I want you to know that I appreciate Secretary Duncan and Under Secretary Mitchell's transparency and full disclosure on the college rating system and hopefully they will be open to constructive input which could result in change," Harvey said.
Even so, he said that there was not yet enough information available on the ratings system for him to make a more in-depth, public analysis of the proposal. "Before I weigh in publicly, I want a better understanding," Harvey said.
Mitchell also addressed how the free community college plan, America's College Promise, might impact HBCUs.
He said that HBCUs might be able to strengthen their articulation agreements between community colleges — not just at neighboring schools, but even across the nation.
"The importance of creating secure transfer pathways is going to be an important part not just for the success of the America's College Promise, but an important part of the continued success of HBCUs in providing extraordinary education to young people across the country," Mitchell said, adding that he hoped to engage with the PBA on community colleges in coming weeks.
Staff writer Catherine Morris can be reached at cmorris@diverseeducation.com.