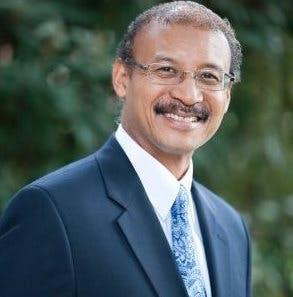 Warren KelleyOn a large campus, it can be easy for any student to get lost in the shuffle. For Black students, who comprise less than 10 percent of the campus population, it can be even easier to fall through the cracks while trying to navigate the collegiate landscape — particularly if that student isn't an athlete and doesn't have the attention and tracking from the athletic department.
At the University of Maryland, College Park, two men are working to extend the same level of attention to ensure the school's African-American students thrive on campus.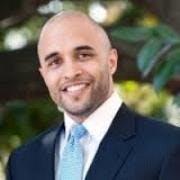 Tony Randall
Warren Kelley, an assistant vice president for student affairs, and Tony Randall, senior manager of the Student Success Initiative, have devoted themselves to raising the graduation rates for Black students — particularly males — at the state's flagship university. The pair takes a personal approach to ensure the students' success, inserting themselves as liaisons between department deans, financial aid officials and other administrators to help students navigate various processes that can often become distractions from the work or hindrances to graduation.
"The thing about Tony and Warren is they're collaborators," said Dr. Lisa Kiely, the school's assistant dean for undergraduate studies.
Randall, a graduate of Morehouse College, says they work very hard to create an environment very similar to what a student would find at a historically Black college or university, one that is nurturing and one in which the staff take a personal interest in student success.
Some of their tactics include reaching out to students who haven't yet registered for the upcoming semester and those who have outstanding balances or "hovering" GPAs (those at risk of facing academic probation or suspension). Randall visits meetings held by campus organizations to introduce himself and let students know his door is open to anyone who needs help.
Andrew Mulinge graduated last May and said Kelley and Randall were instrumental in helping him walk across the stage. When his family started experiencing serious financial troubles during his junior year, Mulinge said he began "actually thinking about dropping out and getting a job."
Randall had visited one of his organizations' meetings and he reached out and shared his story. "They were able to refer me to people on this campus I didn't know existed," he says. "Always hearing no, that was probably the most frustrating part. … You hear a lot of 'no' throughout the bureaucracies," Mulinge said.
In addition to guiding Mulinge to allies in the financial aid office who were able to help him find grants to pay for school, he says the support Randall provided along the way was critical.
"I was really going through it and they really helped me out as far as my mental state," said Mulinge.
Current UMD junior Ivan Nloncock had a similar experience and expressed his overflowing gratitude for Randall and Kelley's intervention on his behalf. "Having an advocate to contact financial aid" was huge in helping him staying in school, he said. "A lot of students, if they don't have financial aid and they don't have that support at home, they're likely to drop out."
The best way to show thanks, he said, is to be a liaison to other students to spread the word.
Dr. Kim Nickerson, assistant dean for diversity in the school of behavioral and social sciences, said having student leaders as the face of the initiative's efforts is imperative, another lesson learned from the successes HBCUs have with their students.
"Some of the support things that [HBCUs] are doing, they also have students out front running those organizations," Nickerson said.
"It is not uncommon on traditionally White institutions' campuses to see Black students running Divine Nine-related organizations," he said, referencing involvement in Black fraternities and sororities, but they are not encouraged to lead in other areas. At Maryland, the desire is to create "a suite of activities around academic achievement," similar to what is seen on HBCU campuses.
But it all "begins with someone paying attention," Nickerson said. And at Maryland, Kelley and Randall are two who have devoted themselves to paying attention.
According to Kelley, the main goal is to help students "feel confident in navigating services on campus."
"We've gone after self-agency, rather than trying to change the campus," he said. With Randall, he says he focuses on "empowering [students] once they have the resources to help themselves."
Another key, said Kelley and Randall, is understanding students can't be approached as if they are the problem. Rather, the pair works to "create a culture around the ability to succeed, rather than [projecting a] deficit narrative," Kelley said.
Working in conjunction with a host of other initiatives and efforts on campus, Kelley and Randall are working hard to bring an "HBCU lite" feel to the large, traditionally White campus in Maryland.