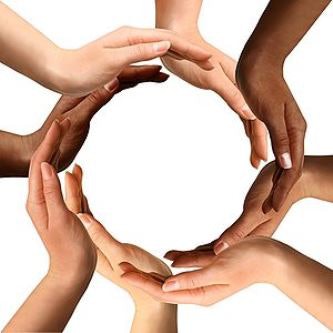 When honors University of Virginia student Martese Johnson was assaulted last week by state Alcoholic Beverage Control agents, the narrative—at least for African-Americans—rang too familiar: here was yet another instance of violence against another Black male at the hands of those in authority.
In many respects, the proliferation of similar cases in recent months has desensitized folks to the nature of the incidents.
"Based on everything else that is happening around the country, it's like 'oh, this is happening again,' but it's closer to home this time," said Anthony Austin, a 2007 graduate of UVA.
Isaac Agbeshie-Noye, a 2006 graduate of UVA, said that, while he was disappointed when he heard the news, he was not surprised. "Incidents like that are hitting the news cycle now more than ever," he said.
But Miller Allen, a Charlottesville native with long ties to the city and the state's flagship institution—he graduated in 1974 and was on staff from 1979 to 1987; his father, also an alumnus, had taught in the medical school, and his mother graduated from the school of nursing—said he believes the incident was a direct reflection of "the total incompetence of VA ABC agents, which they continue to demonstrate every couple of years."
Austin agreed. "These ABC agents, it's like they're fighting in the Wild, Wild West out there," he said.
"This incident would not have happened if the Charlottesville police were involved, whom I believe are capable and enlightened," Allen said.
"In other words, Charlottesville is not Ferguson," he added, referencing recent findings of the Ferguson, Mo., police department's racial biases.
"The Charlottesville police … they may have been more trained to handle the situation," Austin said.
But Austin, who hails from Buckingham County, roughly 45 miles from Charlottesville, where the UVA campus is located, said race cannot be wholly discounted as a factor. "It's still the South," he said.
Miller does not disagree with the idea that race played a part in the excessive force used against Johnson.
"Charlottesville is a complex place, because there is a great, unfriendly divide between town and gown"—the city's population and the campus population—Allen said, noting that there are few Blacks on campus at UVA. (Enrollment data for the 2013-14 school year on the institution's website show a 6 percent Black population.)
Calling it "a strange Southern town," Allen said that, from 1957 to 1987, he "witnessed its schools being closed by 'massive resistance' to integration" (the town integrated in 1962). He also "witnessed Arthur Ashe being the first Black person to play tennis on UVA's 'Lady Astor' tennis courts."
There is what Allen refers to as a "Thomas Jefferson Effect" on campus that includes a legacy of slavery (slaves not only built the campus, founded by Thomas Jefferson, but many of the faulty and even students owned slaves in its early years) and a history of Blacks not being equal in the space.
Austin and Agbeshie-Noye both recall a number of racially-charged incidents on campus, including the racially-charged assault of a Black student who was running for Student Government Association president.
"You have to remember that UVA is in the South and it was founded" on slave labor, he said. "Some of those viewpoints [of inequality] are still pervasive today and it's kind of hard to get away from that when it is so deep-seated in people's self-conscious."
Johnson 'Fit the Bill'
Many have discussed in great detail how Johnson did not "look like an honors student."
There is a "syndrome which affects many White people by which all Black males look 'suspicious.' I believe that the VA ABC agents assumed he was riff raff from a nearby Black neighborhood," Allen said.
Indeed, said Agbeshie-Noye, in the areas surrounding the campus, "there [are] income disparities that you saw that were associated with race." Most recent Census data say the Charlottesville population is approximately 20 percent Black—a figure Allen believes must have been double that in the '70s and '80s.
"I think there are some pre-existing notions of Black men, for sure," Agbeshie-Noye said. "I think some of that is embedded in what we think of Black men … [and] I don't think that's limited to Charlottesville."
Add to the preconceived notions of the status and value of Black men the fact that, according to Allen, "UVA is a bastion of White privilege and is getting more elite every year," the campus obsession with Thomas Jefferson (whose own writings on race were less than stellar, and the hypersensitivity of law enforcement and there becomes a divide that is hard to remedy.
Allen said he asked a number of his peers their thoughts on the Johnson situation and was met with the sentiment that Johnson "got what he deserved."
"I am thinking—just me with no evidence—that he was 'guilty of being Black' and the officers assumed he was not a student—how could he be?—and treated him accordingly," said Allen.
Quick to admit that his own daughter—young, White, in her mid-20s—would never have received such aggressive treatment at the hands of ABC officers, Miller said, "They assumed due to his race that he was Jesse Matthew, instead of the future Barack Obama that he likely is."
Jesse Matthew. The Black Charlottesville resident recently indicted for abducting and murdering a White female UVA student.
"I feel that law enforcement is now even more suspicious of Black males than before Jesse Matthew," Allen said.
In addition to the Matthew case, Agbeshie-Noye recalls a string of rapes, muggings and other crimes against UVA students by Black residents in the town as factors that may now contribute to hypersensitivity among law enforcement and a propulsion of the negative stereotypes of Black men by those in the region. Both Agbeshie-Noye and Allen recall statements from local club bouncers who were told to profile Black men.
"It's like people want to find justice anywhere, and, sometimes in society, [it feels like] any Black male will do," said Austin. "Somebody has to pay. This White girl has been killed, … so all Black men that fit the bill could take the blame for that."
Moving Forward
To their credit, UVA President Teresa Sullivan and Charlottesville Police Chief Tim Long spoke out about the incidents immediately. Sullivan contacted the governor's office to request an independent investigation, and Virginia Governor Terry McAuliffe acted swiftly in ordering it to be conducted.
Allen believes the fact that both Sullivan and McAuliffe are not native Virginians is a benefit to the deterrence of additional racial incidents on campus and in the state overall.
"The fact that the Governor and President Sullivan are not UVA alums is a very positive factor in my opinion. I believe the Governor will seek answers from Virginia ABC and take appropriate actions," he said. He did note that, if the incident had happened in 1975, "no action would be taken whatsoever."
Agbeshie-Noye pointed out that there is still work to be done to change the culture and prevailing mindsets on campus as well.
"Our awareness of some of these social justice issues is progressing, but [there isn't] progress being made on the issues themselves," he said. But the problem with UVA and higher education in general is that any momentum that might be made is often "cyclical," he said.
"The tough part about higher ed is that people cycle in and out and you lose momentum there," Agbeshie-Noye said. Still, students and alumni must take an active role in educating current students—many of whom have likely had little to no exposure to anyone unlike themselves—on how to work in a diverse community, beginning with the campus environment. He said it is important to break comfort zones and reach across organizations and cultures to help foster an environment in which racially-charged incidents are not the norm and where people are shocked to hear they have occurred.
Key to this is creating experiences in which the elite Southern gentlemen who dominate the campus are exposed to people of other races who do not "fit the stereotype" to ensure Blacks are seen as peers and not community service projects.
In the words of Johnson himself last week: "We are all part of one community and we deserve to respect each other."