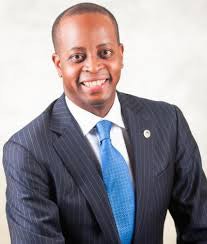 Black lives matter. It is a simple statement, and indisputably, eternally and factually true. Nevertheless, it has become both a rallying cry — or hashtag — and a bone of contention, depending on your point of view.
Gallaudet University is practically neighbors with Howard University, occupying the same general swath of northeast and northwest Washington, D.C. Representatives from Howard and the D.C. Black community convened at a panel hosted by Gallaudet to further the conversation Tuesday. The proceedings were communicated in both English and sign language.
From the panel, it was clear that the "Black lives matter" rallying cry encompasses a wide range of views. Nationally, there has been some pushback against the phrase, in the form of a competing slogan, "all lives matter," which some regard as a more equitable statement. Panelists agreed that to promote "all lives matter" over "Black lives matter" misses the central truth that, for too long, Black lives have been deemed of less worth than White lives.
All shared stories of Black lives damaged or lost for trivial and cruel reasons — a mother dying after being turned away from a segregated hospital, a Black police officer mauled at work by police dogs allegedly trained to attack only Black individuals, among other tragic instances. Panelists agreed that the injustices perpetrated in recent years against the Black community were the poisoned fruit of the continuing legacy of centuries of systemic racism, disenfranchisement and subjugation of Black people in North America.
"Racism is as [American as] apple pie," said the Reverend Graylan Scott Hagler.
According to Howard president, Dr. Wayne A.I. Frederick, the statement "Black lives matter" does not go far enough. He said that he wants to impress upon the students at Howard University that Black lives are "excellent."
"All we talk about is the history of where we've come from," Frederick said. "We as adults have a responsibility for that next generation, to make sure that we do not keep them back because of our own prejudices and things that have happened to us."
While there undoubtedly continue to be injustices and inequalities, Frederick said, there are strong beacons of hope and leadership. Notably, Black children born during President Obama's tenure in the White House have already been conditioned to believe that it is commonplace for a Black man to hold the country's highest office.
"Their expectations have been raised," Frederick said. "And the only thing that would lower those expectations is if we allow our past prejudices and past negative things that have happened — and don't get me wrong, we have to teach them about it — but at the same time I think we have to make sure we lead them on an even [brighter route]."
Hagler said that Obama's presidency was a great step forward for the Black community, but may have perhaps revealed the manifestations of a "second Reconstruction" period occurring in the United States, as evidenced by the police suppression of Black communities and the killings of unarmed Black people by police officers.
Others on the panels stressed the need for greater communication and education. Jamila Hodge, assistant attorney at the U.S. Attorney's Office in Washington, said that her office has been working to educate community members and police officers on how to communicate more effectively with each other.
"When we talk about 'Black lives matter,' it's really the culmination and the solidifying of a feeling that people had that their lives weren't worth anything," said Robert Samuels, a Washington Post reporter who covered events in Ferguson, Missouri, after the controversial fatal shooting of Michael Brown last summer.