As national conversations persist about the role of race in society and the place of Black citizens — particularly Black males — it is important for educators to consider how those conversations impact the campus climate, experts say.
Despite educators' desire to separate the events happening on a national stage from the campus climate, "students from these communities come to college and carry th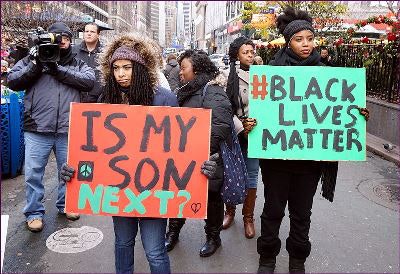 ese traumas with them," said Dr. Kipp Pietrantonio, a psychologist in the Office of Student Life at The Ohio State University, speaking at the National Conference on Diversity, Race and Learning on Ohio State's campus May 5. "Most African-American male students have had an experience with the police; they see themselves in these cases."
Dr. Dennis Alexander, who serves on the faculty at Ohio State and works as a psychologist alongside Pietrantonio, agreed.
"This has really been about both my life work and my life," said Alexander, who detailed the duality of both being a professional charged with understanding issues students face, but also having been personally touched by instances in which a member of his own family was shot "point-blank" by a police officer in front of his own home six years ago.
Though it is the deaths at the hands of the police that have grabbed national attention, Todd Suddeth, program director of the Todd Anthony Bell National Resource Center on the African American Male, said it is important to peel back the layers and discuss all of the issues facing communities of color.
The recent headlines are about jobs, political representation, access to education and resources; it is important for academics as well as members of the community to put effort towards "trying to make it a larger issue, instead of just talking about police brutality," Suddeth said.
Pietrantonio agreed, saying, "This isn't just a one issue thing; this is across issues."
Floyd Weatherspoon, a professor of law at Capital University Law School in Columbus, Ohio, said sometimes an overemphasis on bringing diversity to majority-White environments misses the boat and excludes conversations around a large population of African-American males in the community.
"It's nice to have diversity, and we've got to push for it, but … we've got to ensure that those folks are educated where they are," as well, Weatherspoon said, emphasizing a need to leave the comfort of the Ivory Towers and go into the communities to effect change.
Samuel Beasley, a doctoral candidate in Counseling Psychology at The University of Texas at Austin, asked, "How do we take these large issues and funnel them down to the two to three things I can do?"
Alexander suggested that the solution starts with educators and those on campus really knowing the history facing students of color and understanding the university is not exempt from some of those historical intricacies.
"Know the history of the events of the university [as it relates] to Black and African-American men," he said.
In other words, is there a history of protesting and political involvement? Is there a history of slave labor and a reverence for those who owned them?
Then, beyond the campus grounds, Beasley urged faculty, staff and administrators to get to "know the history in the region or the city … because it affects and impacts the young men you're dealing with." And finally, "know the events that are taking place across the country."
This would include realizing some of the silent emotional burdens the people of color on campus — particularly the Black men — may be carrying as it relates to those events.
"The conversation that was being had in our office is, 'You can't put things on your doors,'" in the wake of recent events, such as "Black Lives Matter" and "I Can't Breathe" signs, Alexander said. But to Alexander, "You have to know sometimes that you have to stand up for something."
"Don't be afraid to be present and be seen" in connection with campus protests and rallies and other emotional student gatherings, Alexander said.
"If you really want to know what African-American men want and need, ask them," said Alexander. "But don't ask them if you're not sincere about finding a solution."
"If we're interested in hearing people's conversations, go to where they're happening," he continued. "Students, co-workers, and other people that you know are not going to want to have the conversation with you … unless you already have those relationships."
Key, said Alexander and Weatherspoon, are making concerted efforts to understand many of the societal factors and prejudices facing African-American students in the broader community.
"This is our 1968 happening all over again," said Alexander. "Had we been more ferociously engaged in dialogue since the '60s, some of [the attitudes on race and racism] wouldn't have been there. But we didn't. We didn't do that work."
The issue, said Weatherspoon, is not limited to a need for non-Black faculty to identify with the problems, but for Black faculty and staff on campus to not be distanced by class differences as well.
"We can continue to say 'Whites have to do this,' and 'Whites have to do that,' and clearly, they do, because they're in larger numbers, but so do we. We have to drive our Lexuses into the community [and get involved]," he said.
"We've got to get many of us coming back to the community to mentor," Weatherspoon added.