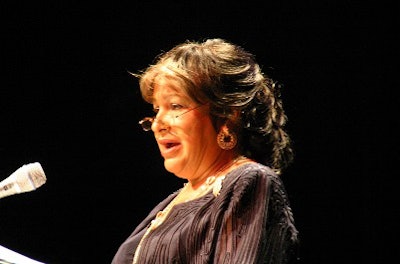 With executive branch authorization and state legislative approval for $2 million in funding, Jackson State University is moving forward with long-held plans to establish Mississippi's first-ever school of public health, officials announced.
The new school's approval comes 16 years after the Jackson, Miss.-based historically Black university launched public health programs within its School of Health Sciences. On May 1, the School of Health Sciences, which is part of the institution's College of Public Service, was renamed the School of Public Health and will operate independently of the College of Public Service. JSU officials have begun a national search for a founding dean of the new school.
"This is a tremendous achievement for Mississippi. … There currently is no School of Public Health in the state of Mississippi. Not only will it solidify the Capital City as a premier health care provider for the state and region, but it will provide a national model for meeting professional health care needs," JSU President Carolyn W. Meyers said in a statement.
"This is groundbreaking. …The state of Mississippi ranks last in the nation in health. In creating a school of public health, this is good for the residents of Mississippi in that a school of public health will help us in many ways render health status as a limiting factor in the quality of life of the residents here obsolete," Dr. Ricardo A. Brown, dean of the College of Public Service, told Diverse.
Miss. Governor Phil Bryant said he was gratified the state Legislature approved the $2 million funding request he had submitted in recent budget recommendations. "I am very pleased that we secured this funding. … Health care in Mississippi is an industry of necessity. Not only can our state benefit from more health care providers and professionals, our economy can benefit from growth in the health care sector," he said in a statement.
Officials noted the JSU public health school launch fulfills the university's decades-long goal under settlement of the 1975 desegregation lawsuit by the late Jake Ayers Sr. to offer master's and doctoral public health degree programs as part of a fully-accredited, free-standing public health school.
While JSU leaders have long sought a standalone public health school, Brown cites Myers for discerning leadership in selling the Mississippi governor and Republican-majority state legislature on the merits of a new school. "We've been at this for a while and finally all the forces" came together to get it approved and funded, Brown said.
"We're a red state … and the issue has transcended party and race. … I applaud Dr. Carolyn Meyers for her vision and her commitment to seeing this through," he noted.
Brown explained that, while JSU has offered master's and doctoral public health degree programs through the School of Health Sciences in three concentrations dating back to 1999, the new school will be required to offer graduate public health degree programs in five concentrations to have full accreditation as a standalone public health school. The Silver Spring, Md.-based Council on Education for Public Health grants accreditation to U.S. public health schools.
Current JSU public health concentrations are in health policy, epidemiology, and behavioral health promotion and education. Brown said JSU will be adding concentrations in biostatistics and environmental and occupational health and will be hiring core faculty in the new concentrations.
Brown noted that roughly 100 students are enrolled in the master's public health program and another 100 students comprise the doctoral public health program at JSU. In addition, JSU offers degree programs in health administration and communicative disorders, both of which will be housed in the new public health school.
It's expected that a founding dean and new faculty will be in place by the fall semester. In addition, JSU enrollment in the Masters of Public Health and the Doctorate in Public Health programs is projected to increase roughly 10 percent each year over the next five years, according to the university.