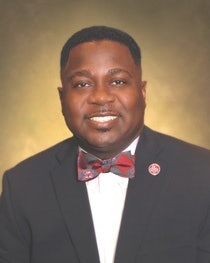 South Carolina State University's effort to get its finances in order received a major boost this week when the state's Budget and Control Board agreed to grant its request to extend repayment of a $6 million loan.
Under the original terms of the loan, full payment by the HBCU would have been due June 30. The university now has until 2020 to repay the loan it secured last April in an attempt to keep afloat in the midst of past due debts for services and declining enrollment.
S.C. State, which has overhauled its leadership, made its initial request for an extension to the state last October.
"South Carolina State University has cleared another hurdle as it makes strides to become financially solvent," said Acting President W. Franklin Evans. "The Budget and Control Board demonstrated its commitment to ensuring the university remains a viable partner in the state's push to provide quality diverse educational opportunities for all those who want to improve quality of life through education."
Over the next few months, university officials, along with the interim Board of Trustees, will work to devise a loan repayment plan.