Several months ago, I was invited to conduct a professional development session in a school with a high proportion of students of color and those living below the poverty line. Although a review of the school's data would reveal that the students of color and those living below the poverty line were having difficulty, the assistant principal who served as my host and most of the teachers in the professional development session stressed that, although race was not an issue in the school, poverty was their challenge.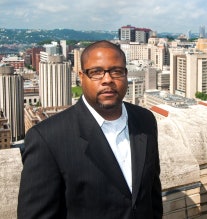 This experience is not unique because teachers and other administrators I have worked with throughout the years have had similar responses—even though their available data pointed to both issues of race and poverty. According to the National Center for Children in Poverty, in 2013, 44 percent of all children and their families lived in low-income households, and 22 percent (one in five) of children and their families live below the poverty level.
While these percentages are distressing, equally as disturbing is the fact that poverty rates are highest for Black, Latino and American Indian children—39 percent of Black children live in poverty; 32 percent of Latino children live in poverty; and 36 percent of American Indian children live in poverty. In comparison, 13 percent of White children live in families with incomes below the poverty line. While we should be concerned about all students living in poverty, it is essential not to overlook this reality: proportionally, more people of color live in poverty than White people. Yet, for a range of reasons, schools tend to underserve all students living below the poverty line, and especially students of color.
One reason educators may struggle to meet the needs of students of color living in poverty is they adopt a "colorblind" mindset and consequently practices with their students where they claim that they do not recognize their students' race or how racism contributes to inequity in schools and beyond. They lament that race does not matter in their work with students and that it is inconsequential to what happens in schools. Such mindsets and practices are problematic because students experience racism and other forms of discrimination inside and outside of school, and educators' inability and unwillingness to acknowledge how issues of racism disenfranchise students of color and maintain the status quo do more harm to students than good.
Structural and systemic barriers and the inability of schools to address them have perpetually underserved children of color. For instance, proportionally, Black students are:
• Over-referred and over-represented in special education—for example, Black students are 3 times more likely to receive special education services for mental retardation and 2.3 times more likely for emotional disturbances than all other ethnic/racial groups combined; further, they are more likely to be educated away from their peers than students from any other ethnic/racial groups.
• Over-referred and over-represented in serious disciplinary infractions—for example, Black students are suspended and expelled at a rate 3 times greater than White students.
• Suspended at an alarming rate in preschool—although African-American students represent about 18 percent of preschool enrollment, in the 2011-12 school year they made up 42 percent of the preschool students who were suspended once and 48 percent of those suspended more than once.
• Under-referred and under-represented in gifted education—for example, Black and Latino students represent 26 percent of the students enrolled in gifted and talented education programs but 40 percent of the enrollment in schools offering such programs.
It is difficult, if not impossible, for educators to recognize and accordingly develop interventions and/or practices to redress these circumstances if they do not consciously work to understand the role race and racism play in the issues raised above. These challenges seem to be a result of an educational system that has poorly served too many students than the cause of individual or groups of students themselves. Students tend to succeed when structures are in place that support and meet their needs.
School funding and resources are at the core of addressing the needs of children living in poverty. Inequitable per pupil expenditure, for instance, should be addressed. Some states have regressive school funding that systematically distributes fewer state dollars to low-poverty districts. However, beyond structural disparities, evidence suggests that many educators who work with some of the most vulnerable students are underprepared, at best, to understand and respond to student needs mainly because their own life experiences are and have been inconsistent with their students and their families.
Teachers can build the knowledge and skill to respond to students different from them, but it requires deliberate attention and ongoing developmental support. Understanding the issues is only part of the work necessary to meet the needs of children living in poverty. To be clear, every child matters, regardless of his or her race, gender, social class, language, religions, or sexual orientation. But we must confront how race shapes students experiences in schools.
In sum, educators tend to feel much more comfortable focusing on poverty and to a lesser degree social class than focus on race. But why? Why is it still so difficult for people to engage race inside and outside of education? Until schools and society seriously interrogate and centralize issues of race and racism in our discourses, many children of color will continue to be underserved in schools because their experiences and needs are shaped by issues of race, just as they are poverty.
H. Richard Milner IV is Helen Faison Professor of Urban Education at the University of Pittsburgh. He is author of Rac(e)ing to class: Confronting poverty and race in schools and classrooms (Harvard Education Press, 2015). He can be reached at rmilner@pitt.edu.