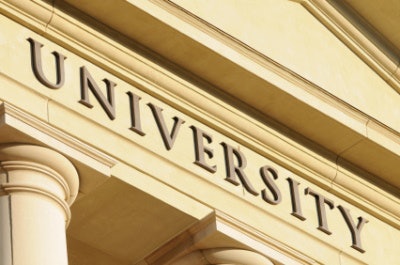 Claflin University took home HBCU of the year at the AARP HBCU Awards presented by Hampton University July 10.
Claflin bested Florida A&M University, North Carolina Central University, Edward Waters College, Paul Quinn College, Prairie View A&M University and Hampton University for achievement in institutional development and media coverage reflecting those efforts.
Other top winners included Florida A&M's Dr. Elmira Mangum and Howard University's Dr. Wayne Frederick for Female and Male President of the Year, respectively.
Though Florida A&M did not win HBCU of the Year, FAMU led the list of winners in all categories—securing awards for alumna of the year (Cecka Rose Green, creator of the "FAMU 10 for 10" alumni giving campaign) and female coach of the year (women's track and field coach Darlene Moore). Mangum said her recognition was owed to the entire university community.
"I accept this award on behalf of the entire FAMU community," she said. "The award represents the hard work and dedication of our staff, faculty, board of trustees, alumni and supporters. Without them, I would not be here tonight receiving this award."
Neither Frederick nor Claflin University President Dr. Henry Tisdale was present at the awards.
Dr. Brian Seymour of Edward Waters College was named faculty member of the year for his work on smoking cessation in minority communities in Jacksonville, Fla. Prairie View A&M communications professor Dr. Amber Johnson was named female faculty member of the year.
Morehouse College's student newspaper, The Maroon Tiger, won student newspaper of the year, and two of its staffers, public relations director Danyelle R. Carter (Spelman College) and former managing editor Jared Loggins (Morehouse) won the awards for female and male student of the year.
Full list of winners:
Best Marching Band
Alabama State University Mighty Marching Hornets
Best Choir
Morgan State University
Best Student Government Association
Philander Smith College
Best Student Organization
Nashville Student Organizing Committee
Best Student Newspaper
The Maroon Tiger (Morehouse College)
Best Alumni Publication
NCCU Now
Best Research Center
Hampton University's Minority Men's Health Initiative
Best Fine Arts Program
Virginia State University Department of Art & Design
Best Business Program
Edward Waters Department of Business
Best STEM Program
North Carolina A&T Department of Electrical, Computer Engineering
Best Nursing Program
Southern University
Best School of Social Work
Alabama A&M University Department of Social Work
Male Faculty Member of the Year
Dr. Brian Seymour (Edward Waters College)
Female Faculty Member of the Year
Dr. Amber Johnson (Prairie View A&M University)
Male Coach of the Year
Ed Joyner (Hampton University – men's basketball)
Female Coach of the Year
Darlene Moore (Florida A&M University – women's basketball)
Male Athlete of the Year
John Gibbs (Alcorn State University – football)
Female Athlete of the Year
Nour Abbes (Xavier University – tennis)
Men's Team of the Year
Alcorn State Football
Female Team of the Year
Tennessee State Women's Basketball
National Alumni Association of the Year
Claflin University
Alumnus of the Year
Michael Jones (Dillard University)
Alumna of the Year
Cecka Rose Green (Florida A&M University)
Male Student of the Year
Jared Loggins (Morehouse College)
Female Student of the Year
Danyelle Carter (Spelman College)
Male President of the Year
Dr. Wayne Frederick (Howard University)
Female President of the Year
Dr. Elmira Mangum (Florida A&M University)
HBCU of the Year
Claflin University