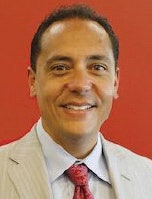 Most agree that the challenges facing HBCUs cannot be addressed without effective leadership, but often new leaders struggle with where to turn for guidance and advice when they enter a campus environment.
During the White House Initiative on HBCUs' annual convening held this week in Washington, D.C., a panel of HBCU presidents offered advice to some of their counterparts looking to make a positive impact on the community.
For one, said former North Carolina Central University Chancellor Dr. Charlie Nelms, HBCU presidents must be passionate about the work—and passion is more than just a fake smile at the right times, he said.
Florida Memorial University President Dr. Roslyn Clark Artis went a step further, saying HBCU presidents should be called into the office.
"I'm firmly of the belief that university presidency is a calling," she said, "and, if you have not been called, stay home."
"It's not easy work," Artis cautioned. "You have to be ready to give 100 percent every day."
Though many take the traditional path through academia to the presidency, many, particularly today, do not.
"You do not have to be an academic to organize and put people together and move the ball down the road," said Delaware State University President Dr. Harry Williams.
"There's a side of the house that really believes you've got to come up through the academy, and that's OK, but you can really" succeed as a president by going different paths, he said.
Regardless of the path taken to the presidency, several traits serve as a common thread for good leadership.
"When people are talking to you, hear them," said Williams. "Don't just overlook what they are saying."
Dr. George French, president of Miles College, agreed, adding that the president's example sets the tone for the university's staff and faculty. Ask people how they are doing, but, beyond that, stop and actually wait for an answer, French said.
"When you motivate a person, they know that you care and there is nothing they will not do for you" when they feel you care, French said.
In addition to listening intently, Artis pointed out that effective two-way communication is critical, as are analytical skills. She admonished presidents to be politically savvy and have a good listening ear, understand the mechanics of a room, have the ability to read people quickly and be resilient.
"Be flexible, be agile," she said. "The world is changing at a pace we are scarcely able to keep up with on most days" but it is important to be able to adapt and respond to the changes to provide the best overall experience for the students.
Delaware State University President Dr. Harry Williams said presidents have to be "the chief beggar for your campus" because "fundraising is the most important aspect of the presidency I see."
But even when not directly fundraising, a president needs to have a firm grasp of the institution's fiscal affairs.
"It is not the responsibility of the CFO to make sure the audit is clean," Nelms warned, saying an effective president has a good understanding of fiscal stability, knows how to read a balance sheet, understands the metrics associated with performance-based funding, and knows the institution's Composite Financial Index—which impacts students' financial aid eligibility—and a host of other financial metrics that speak to the vitality of the institution.
"Higher education is a business," Artis agreed. "We make, not widgets, we manufacture human capacity. You may not have shareholders, but you do in fact have stakeholders, and they will keep you accountable at all times."