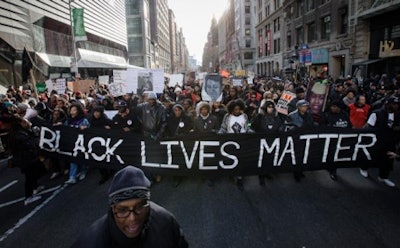 HBCU leaders, alumni and supporters gathered in Philadelphia last week for a town hall to discuss the way ahead for historically Black colleges. National leaders from advocacy organizations as well as leaders of local institutions and organizations convened at The Painted Bride Art Center Nov. 5 around the topic "Black Colleges Matter."
Wrought out of the persistent question, "Are HBCUs still relevant in the 21st century?" the panelist laid out solutions for the way ahead for these storied institutions.
Dr. Ivory Toldson, director of the White House Initiative on HBCUs, recalled a story from HBCU patriarch Dr. Norman Francis, who recently retired after 47 years at the helm of Xavier University. Francis was asked when he took over Xavier shortly after Dr. Martin Luther King, Jr. was killed whether HBCUs were relevant then — in 1968.
"We cannot realize any of our goals as a nation without HBCUs thriving. HBCUs matter more today than they ever have," said Lezli Baskerville, president and CEO of the National Alliance for Equal Opportunity in Higher Education.
"There's no question around whether HBCUs are relevant. The question is why don't you know that HBCUs matter," asked Sekou Biddle, vice president of advocacy for the United Negro College Fund.
Dr. Earl S. Richardson, president emeritus of Morgan State University, said that HBCUs must be able to attract the top talent among African-American students, as well as continue to support those who may not be given an opportunity to receive an education elsewhere.
"We need to attract our share of the best and the brightest, which enables support for marginal students," Richardson said, acknowledging that HBCU populations are often "now skewed towards the marginal student, which is not the history of HBCUs."
Toldson said many public HBCUs actually have higher admissions standards than some of the private HBCUs at this point, thanks to rising state admissions requirements for all schools in the state system. This shift has contributed to the difficulty some public institutions have had with meeting enrollment targets, as the students they would normally serve are frozen out.
"Look at impositions of states on admission standards and see if that is impacting our schools negatively," he said.
But Johnny Taylor, president and CEO of the Thurgood Marshall College Fund, said the state governors and legislators are not the only hindrance to HBCUs' progression.
"It isn't just states. The federal government rewards certain metrics … and that which is rewarded gets repeated," Taylor said, referencing initiatives such as the College Scorecard and policies tying funding to graduation rates, which de-incentivizes HBCUs to take a chance on students they may have once admitted.
But the panelists acknowledged that resources are a big part of the problem as well.
"If you come in assuming HBCU issues are about performance and not resources, you may put your institution in jeopardy," said Richardson.
Biddle said the constant questioning over alumni-giving rates, while valid, is unfair. "No one's asking White America how much they're giving to their schools," he said, pointing out that "HBCUs are [consistently] doing more with less" resources.
"Private HBCUs on average are $10,000 less per year than a private PWI. Publics are $2,500 less than public PWIs per year," Baskerville said.
Part of the problem, panelists agreed, has been allowing others outside of the HBCU community dictate the narrative around the HBCU story.
Taylor, who shared that he sits on the board of Gallup, said the recent poll that found that Black colleges better benefit Black students was not an accidental undertaking.
"All of us have a responsibility to use influence to encourage others to think about HBCUs in a different way," he said.
Baskerville suggested HBCUs must unite under a common storytelling umbrella that makes it hard for the nation to deny the need for HBCUs in the current landscape.
"If we get hammered down in the question of what we aren't doing, we miss out on a lot of the opportunities that we do have," said Toldson.
The bottom line for HBCUs, said Richardson, is that "there is no substitute for excellence. So be excellent."
Toldson agreed, saying, "We need to be in a position where we are not going around defending our relevance, but asserting our excellence."