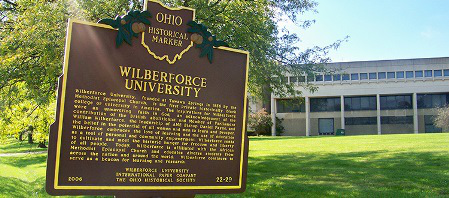 Wilberforce University received notification from the Higher Learning Commission (HLC) last week that the school would maintain its accreditation, according to the Dayton Daily News.
The nation's oldest, private HBCU had a show-cause order placed on it last year. The order required Wilberforce officials to bring the university into compliance with HLC's standards and practices.
The commission based its decision to give the university back its accreditation on the basis of adequately meeting all five of the components on which the university was evaluated. The university also submitted pages of documents that addressed the school's budget, enrollment and infrastructure, among other issues.
According to a statement released by the commission board, Wilberforce has taken several steps to ensure the school stays on the right path, including hiring a new financial aid director and developing procedures to handle issues with financial aid.