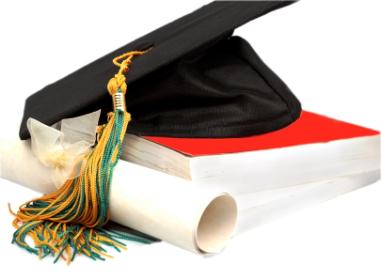 "At a time of Tamir Rice and Mike Brown … Black lives matter, civil rights matter, voting rights matter, education matters. … Our work matters now more than ever."
With these remarks during the opening invocation of the Thurgood Marshall College Fund's annual scholarship gala Monday, Rabbi Jonah Pesner set the tone for the work of the Thurgood Marshall College Fund (TMCF) and the schools they serve.
"My charge, as I see it, is to give this community the license to dream again. To believe in each other again and to reach for the stars of greatness," said U.S. Rep. Alma Adams, D-N.C., quoting University of the Virgin Islands president and TMCF-award winner Dr. David Hall.
In a time in which HBCUs are under constant attack from federal and state legislatures and from others who fail to grasp their continued relevance in the current climate, this statement is not only reflective of one local president's sentiments, but could be extrapolated into a charge to the broader community. At no point during the Washington, D.C., gala event was the need for this charge — and the need for the continued work of HBCUs and the Thurgood Marshall College Fund — more evident than during the student presentations.
One Coppin State University student detailed her journey as a homeless student in Baltimore. In an emotional speech, she shared her zeal for getting an education in spite of great housing and food insecurity and among many other unstable sets of circumstance.
"As a homeless student, I have lived in a variety of unsafe temporary situations, including my car, the homes of other people, emergency shelters, transitional homes and campus buildings. As a student at Coppin State University, it is impossible for me to afford room and board and have enough money to cover the rest of my fees. I have spent the last six months without shelter in Baltimore with only one aspiration: to finish my college education," said Mary Bacon, a junior at Coppin State University and a TMCF Scholar. Bacon said she constantly deals with the "fear of failure, not meeting societal expectations" as a homeless college student.
When people ask how she is doing, Bacon says OK, but admitted that she is "not OK."
"My 'OK' has been a simple statement of hope, a declaration of commitment to myself when I could not cry out and had nowhere to go. It has been lonely out there," she said.
Michael Wallace, a senior at Alabama A&M University, said he has battled a number of adversities, including his own addictions and the addiction of his mother, on his journey toward a bachelor's degree in mechanical engineering.
"I could either sit back and waste time complaining, or stop making excuses and become the difference I wanted to see around me," he said. "I had to invest in [my future] and education was my way out. … I was driven to defy my circumstances."
Wallace said he is proof that "your adversity doesn't dictate your future; your past doesn't define your character, for we can do any and all things through Christ, who gives us strength."
Both Bacon, who hopes to be a social worker, and Wallace, who wants to pursue a career in mechanical engineering, see their educations as the bridge to a better life.
TMCF Board of Directors Chairman and Gallup CEO Jim Clifton said this perspective reflects a change in the American ideal.
"Over the last 80 or so years, the 'great American dream' has changed," he said. "The old American dream was to have peace, have freedom, have a family."
"But recently that's changed for the new millennials. It's changed from peace, freedom and family to having a good job. So now, your life is your job. And so when you come to work, you need a good job, you need an education; you need mentors to tell you about your strengths, because when you walk onto that workplace, if you do something that's meaningful, now it means that your life is meaningful."
TMCF President and CEO Johnny Taylor agreed, saying that shift indicates the persistent need for organizations such as TMCF to continue to support HBCUs, which disproportionately serve students from low-income backgrounds.
"Fifty years ago, students went to college with lofty goals, like finding their passion and making a difference in the world. Increasingly, for good or for bad, the new American dream is far more practical and concrete: get a good job or become an entrepreneur and create good jobs for others," Taylor said. "We at the Thurgood Marshall College Fund are focused on helping the HBCU community be responsive to our students who generally have a new American dream."