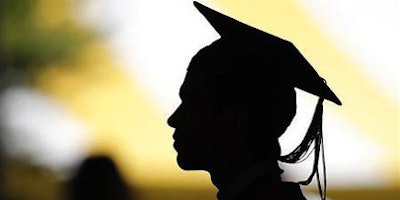 An institution of higher education can improve its graduation rate over time, but that doesn't necessarily mean that the college or university has narrowed its graduation gap between White students and students of color.
That's one of the major takeaways from a new analysis being released today by The Education Trust and titled "Rising Tide: Do College Grad Rate Gains Benefit All Students?"
Another takeaway from the report: Institutional leaders should make a conscious effort to support students of color to ensure they graduate.
"Leading institutions have shown how leaders can change the culture of their campus to focus on student success," said co-author Andrew H. Nichols, director of higher education research and data analytics at The Education Trust, a Washington, D.C.-based organization that focuses on boosting academic success for minority students.
"They consistently analyze their data, they find troubling trends, they engage faculty to find solutions, and they listen to students and make them part of the problem-solving process," Nichols said.
The report examines a decade's worth of data and found that graduation rates among students at four-year public and private nonprofit colleges increased from 56 to 59.4 percent between 2003 and 2013.
But upon taking a closer look, the authors found that those graduation rates didn't improve uniformly — some of the 489 public and 820 private nonprofits made "huge gains" in their graduation rates, while others remained stagnant or worsened.
Among private nonprofits, for instance, roughly half improved but about a third backslid, according to the report.
At public colleges, more than two-thirds improved graduation rates by an average of 6.4 percentage points, but about one in five experienced declines in their completion rates.
The researchers then looked at the 328 public colleges and universities that improved their graduation rates and examined 255 that had "sizable enrollments of underrepresented students."
They found that the graduation rate for underrepresented students increased slightly more than the rate for White students — 6.3 versus 5.7 percentage points — but not enough to close the graduation gap anytime soon.
"In over a decade, the gap between white students and underrepresented students at the improving institutions narrowed by slightly more than half a percentage point (0.6), leaving a 14-point completion gap," the report states.
Further, among the 255 improvers, more than one in five did not make any improvement for underrepresented students, the report found.
Among the four out of five others that did, about 45 percent narrowed gaps between underrepresented students and their White peers by an average of about 4.6 percent, but the remaining 55 percent made no progress in this regard.
The report identifies 26 high-performing institutions that have "made great strides for underrepresented students and have a lot to teach the rest of us."
"On the other end of the spectrum, we found 17 institutions that represent exactly what our country doesn't need: declining graduation rates for students of color and increased gaps," the report states.
To address concerns about whether the results — be they positive or negative — were more abut the students than the institutions, the authors examined institutions with similar student populations but different outcomes over the past decade.
"What institutions do turns out to matter … a lot," the report states.
It says the 26 institutions that achieved the "twin goals" of increasing graduation rates and narrowing graduation gaps had increased graduation rates for underrepresented students by 12 or more percentage points, which is twice the average increase for all institutions examined in the report.
The report singles out a few institutions in particular.
One is San Diego State University, where White students graduated at a rate of 50 percent versus 35 percent for underrepresented minorities in 2003 — a gap of 15 percentage points. But the gap narrowed to 7 percentage points in 2013, with graduation rates rising to 68 percent for White students and 61 percent for underrepresented minorities.
SDSU's success was attributed to:
• Partnerships with nearby school districts that identified high-achieving, underrepresented students as early as middle school to get them linked to college early on.
• School districts training teachers to prepare students for college level work.
• Pushing all students to carry at least 15 credits per semester to ensure timely graduation.
Similar successes at other institutions were attributed to efforts to steer more tuition revenue toward need-based aid to the creation of a diversity task force to make the campus more inclusive.
"Our data make it clear that overall institutional improvement doesn't always translate into gains for underrepresented students that match those for white students — much less close long-standing gaps," the report concludes. "That takes deliberate action from institutions."
Jamaal Abdul-Alim can be reached at dcwriter360@yahoo.com. Or follow him on Twitter @dcwriter360.