Rutgers University, Rider University and the New Jersey Institute of Technology have reported racist incidents during virtual Black History Month events, CNN reported. The three New Jersey schools have said they are investigating.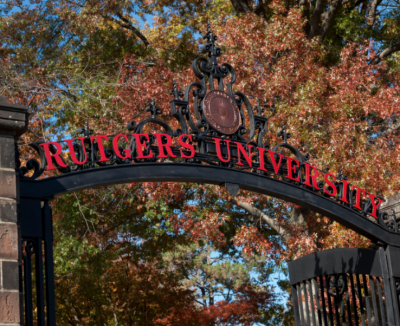 Rutgers faced a "Zoom-bombing" during its Black History Month programs. Also at the school, another attack took place at the Feb. 11 event of the campus chapter of Black fraternity Alpha Phi Alpha, when people showed racist names, graphic images and Ku Klux Klan music.
"At around 8:01 PM, one of the participants started screen sharing a video of a dead ape lying on the ground covered in blood, with a white man towering over it," the fraternity wrote in an email. "Pictures of black bodies being covered in blood, severed and hung were also depicted, as a KKK song was played on loop, stating 'Kill all Blacks; We will find you.'"
At Rider, a Feb. 11 Black History Month "Galentine's Day" event was invaded by people making racist comments and pictures. And at NJIT, someone used the n-word repeatedly in the chat of a virtual Black History Month opening session event on Feb. 3.